My two greatest secrets to productivity—beyond my Mac and iPhone—are simple. A couple of pairs of glasses in every room. And half a dozen timers scattered around the house. Simple, right?
No matter which room I'm in, I can see. No matter which room I'm in, there's a timer nearby. Yes, my Mac also has half a dozen timers. Easy timers. Complex timers. Lots of timers. I collect timers.
How Much Is That Timer In The Window?
For me, timers are any easy, and sometimes portable, way to remember when something needs to get done. Those little wind up egg timers work great, and I use them, but they all have one flaw.
Timers remember to alert you that something needs to get done, but don't tell you what it is.
The timers on my Mac and iPhone do both.
The latest cool little timer to grace my Mac's screen is ChronoSlider. It lets you set alarms and timers with a couple of mouse clicks. And, it bares an interface that dares to Think Different™.
ChronoSlider resides in your Mac's Menubar, so you're a mere click away from invoking a new timer.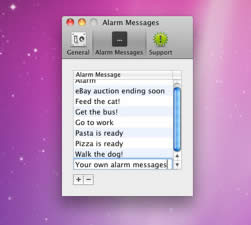 Big whoop, right? Plenty of Mac timers do the same thing.
ChronoSlider's preferences let you set hot keys so you don't even need to click the mouse.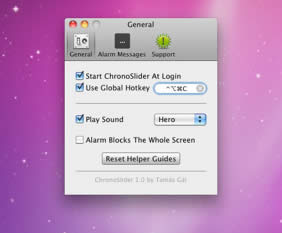 Again, whoppsie doo. Nothing special.
Here's where ChronoSlider takes a different approach. Hot spots on the screen. Click on a hot spot and you can add a new timer. Set the time and you're good to go.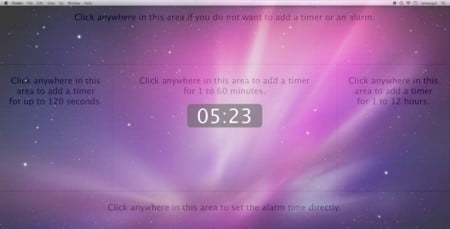 The left area on the screen sets a timer for up to 120 seconds. The right area sets a timer for anywhere from one hour to 12 hours.
The center timer area adds a timer for one to 60 minutes.
Timers are simple and easy to set up and each one can have a different message (unlike the egg timer which works well, but doesn't tell you what the alarm is).
An alarm can also become a recurring reminder, but there's no snooze alarm. That would be a good addition.
ChronoSlider is available on the Mac App Store, but there's also a try-before-you-buy option from the developer's site. As timers go, this one is better because it's inexpensive, does repeat alarms, and is notably easier to use.
Mac360's Comment Policy: Keep your comment on topic, relevant, worthy, and funny. Or, pick any three. Be pleasant, helpful, and only use your real name. Comments are moderated and will not appear immediately.