What happens when a Windows PC user finally makes the switch to a Mac? Confusion. Frustration. Then productivity, joy, bliss, and freedom.
The first two are to be expected. The Mac doesn't have a Start button. Finding options in OS X's menus can be problematic for new users. Here's an easy and free solution to help out.
Functional Hypnosis
Over the holidays I had the pleasure of assisting a relative– a long time Windows PC sufferer– to setup a new Mac. Setup was easy. Navigating has a learning curve.
On Windows, nearly everything a user needs can be accessed from the Start button.
For new users to the Mac, similar functions exist, but they're in different places in the menu hierarchy.
Enter Functional and Hypnotize, two free Mac apps which putt frequently used functionality into the Dock, fully visible, simple to use.
Functional first. Simply put, Functional adds highly visible icons to the Dock for Logout, Restart, Shutdown, or Sleep.

Or, setup Functional to fan out from the folder.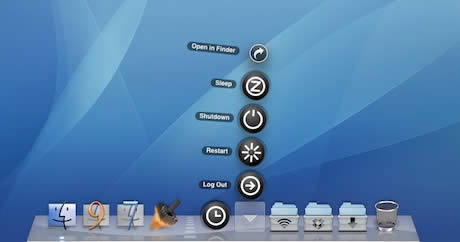 New Mac users will no longer need to try to remember where those functions are. They're visible in the Dock and easy to find.
Hypnotize is different. It also resides in the Dock but provides a timer to shut down the Mac.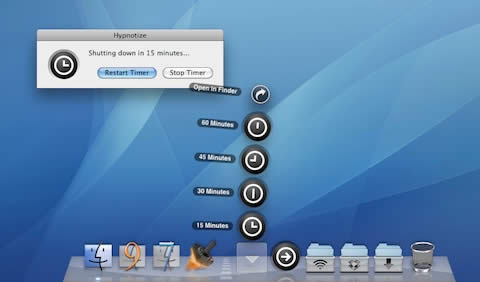 Add the Hypnotize folder to the Dock and one click brings up a list of timers.
Select the timer you want and it begins to countdown. When it reaches the selected time, it shuts the Mac down.
What if you're halfway through a streaming movie, need to grab something to eat, or take a call?
Hypnotize can be reset with a click so your Mac won't be forced to shutdown when you don't want it to.
Both Functional and Hypnotize are free, very easy to install, and require no management. And, for users new to the Mac, they're highly visible right in the Dock.