Everyone knows there's a war going on among the tech titans– Apple, Microsoft, Google, Samsung– and each is battling on multiple fronts.
Other than Beats and iTunes, Apple doesn't bother to put major applications on non-Apple platforms. Samsung is forced to use Google apps and a laundry list of second-fiddle proprietary apps to differentiate itself. Regarding Apple Watch, a few brand names are missing.
Wherefore Art Thou?
We're still remarkably early in the smartwatch industry. You can order an Apple Watch but supply will be tight and availability thin. That hasn't stopped a thousand or so apps from being readied for Watch.
For now, most Watch apps will be extensions of apps already installed on the iPhone. Guess who are two of the largest app publishers for iPhone? Google and Microsoft. So far, there's no word on what either company plans to do about Watch apps.
When it comes to wearable devices, Google and Microsoft remain behind the curve. Yes, there's Android Wear, but we all know what Samsung's next smartwatch will look like, right?
Microsoft has a popular fitness band but that's only a small part of what Apple Watch can do.
Neither Microsoft or Google can integrate hardware and software the way Apple does. What should we expect from Google for Watch? Gmail? Calendar? Contacts? Maps?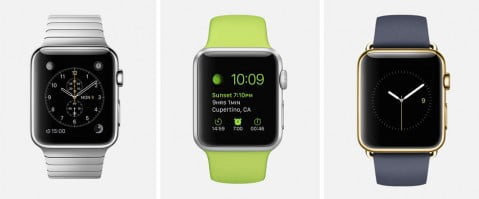 How about Microsoft? Word, Excel, and PowerPoint are not exactly apps many will want to use on a tiny screen, you know? One of my favorite Microsoft apps for iOS is Outlook, which is popular enough that I would expect to see some notifications and communication built-in to future iOS versions of Outlook that will work on Watch.
Watch appears to be a nearly perfect device for quick communication; either to or from via calls, text, or email, but also for notifications; alerts and alarms to tip us off to whatever is happening elsewhere or on the iPhone itself.
I would be surprised if Google and Microsoft don't announce a few Watch apps soon, but I also worry about Notification Overkill. Already my iPhone beeps, burps, and buzzes to the point where I have trouble recognizing which sound alarm goes to which notification. It might be nice to transfer some of that to Watch so there's less need to fumble around to get the iPhone out of the pocket, but I'm willing to be that using all the Watch notification capability could get annoying.