Stardew Valley, the charming indie farming simulator, has been a cult favorite since its release. Mac users, in particular, have enjoyed access to this pixelated paradise thanks to the game's macOS version available on Steam, which provides a native gaming experience without the fuss of workarounds or compatibility issues. But in the ever-evolving landscape of gaming, how does the native Steam version for Mac stand against the experience that cloud gaming services like Boosteroid, GeForce Now, and Xbox Cloud offer? Let's get some answers.
Comparison of the methods:
| Feature | Native Steam Version | Boosteroid | GeForce Now | Xbox Cloud |
| --- | --- | --- | --- | --- |
| Performance | Stable and reliable | Stable and smooth | Stable and powerful, but may have queues | Generally smooth, but may have limitations in platform-centric ecosystem |
| System requirements | Minimal system requirements | Stable internet connection | High-speed internet connection required | Xbox Game Pass subscription required |
| Mod support | Yes | No | No | No |
| Latency | Low | Low | Medium to high | Medium to high |
| Price | One-time purchase | Subscription required | Subscription required | Xbox Game Pass subscription required |
| Accessibility | Universally accessible on all Mac models | Available on a wide range of devices | Available on a wide range of devices | Available on a wide range of devices, but limited to the Xbox ecosystem |
Stardew Valley on Mac: the native Steam version
When it comes to running Stardew Valley on Mac, the native Steam version stands out as a stable and reliable option. Its harmonious integration with both Intel-based and Apple Silicon Macs means that gamers can indulge in the farming adventures of Pelican Town without any hiccups. The game's modest size of about 500 MB and its minimal system requirements ensure that even older Mac models can run Stardew Valley with ease. Thanks to Apple's Rosetta 2 translation layer, the game's compatibility extends even to the latest M1 and M2 chipsets, making it a universally accessible title for all Mac users. 
We tested Stardew Valley on our 2019 MacBook pro and it gave us a visually smooth experience, including mod support, which allowed us to effortlessly customize our gameplay – a feature not currently available via cloud services. Moreover, the direct download method eliminated the need for constant internet connectivity and mitigated potential latency issues.
But what about cloud gaming services?
Platforms such as Boosteroid, GeForce Now, and Xbox Cloud have included Stardew Valley in their libraries, offering it up to players who prefer streaming their games over the internet. We were curious to test how well the game performs on Mac through these cloud gaming services, and here are our thoughts and observations:
Thanks to Boosteroid's streamlined interface, we were up and running the game in no time, bypassing the often tedious setup processes seen in other services. The service's compatibility with a wide range of devices was a clear win for us, and it offered flexibility without sacrificing performance. We enjoyed a stable frame rate and graphics and the latency issues we dread were almost non-existent when playing Stardew Valley on Mac, which was a testament to their robust server infrastructure. The subscription model was straightforward, with no hidden costs or tiered pricing, which we appreciated for its transparency.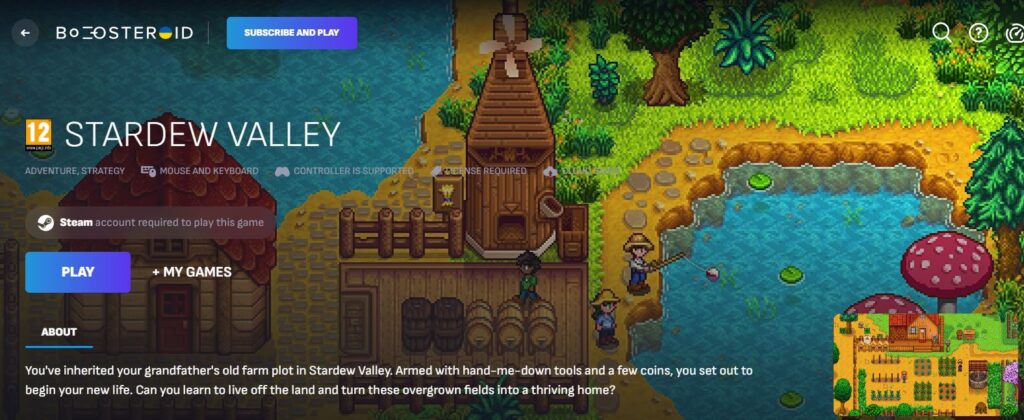 GeForce Now was, undoubtedly, a powerhouse which delivered stable visual and gameplay experience, however, our journey wasn't without bumps. The tiered membership structure often left us in queues, waiting to play Stardew Valley on Mac, which dampened the initial excitement. The varying performance levels, depending on the membership tier, meant that not everyone on the team had the same quality of experience.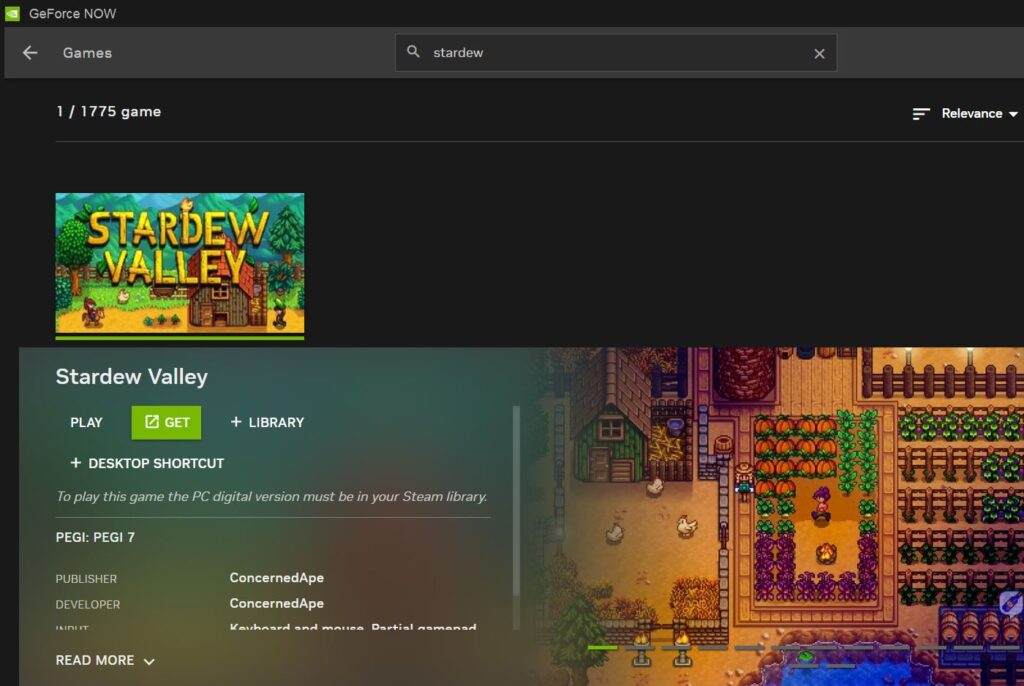 Xbox Cloud Gaming (known as xCloud) came with the comfort of the familiar Xbox interface and integration with Xbox Game Pass, which was a big plus. The integration offered an impressive array of games at no additional cost, provided we had an active Game Pass subscription. Playing Stardew Valley on Mac was generally smooth and without any noticeable visual interruptions, however, Xbox Cloud Gaming's limitation was in its platform-centric ecosystem. While it was great for those already invested in the Xbox community, it lacked the universality of Boosteroid. The service felt more like an extension of the Xbox console experience rather than a standalone cloud gaming platform, which, for some of us, was a limiting factor.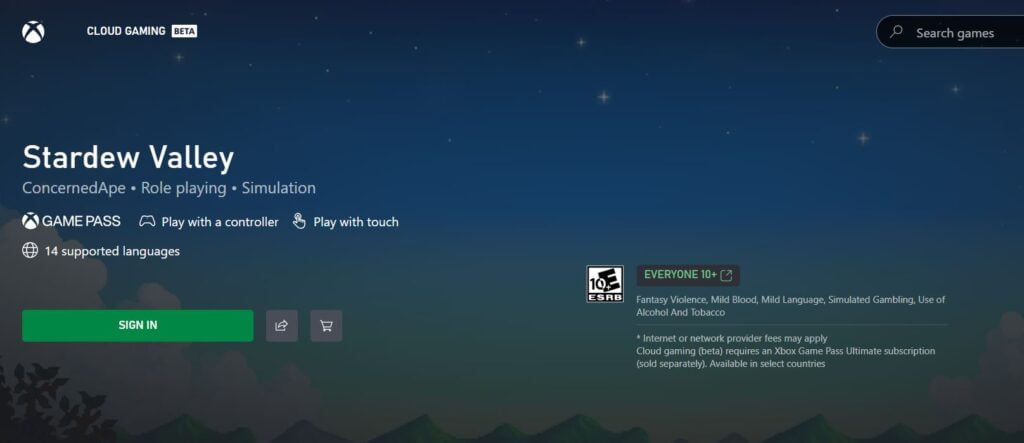 Final Thoughts
In our experience, the native Steam version of Stardew Valley on Mac is both lightweight and thoroughly optimized for the Mac platform. It offered us an uninterrupted and complete experience, however, Boosteroid resonated with us for its simplicity, broad accessibility, and user-friendly approach. It provided a no-frills, reliable gaming that we could all enjoy regardless of our individual setups.