BlueStacks on Mac
For gaming enthusiasts, BlueStacks offers an appealing way to enjoy mobile games on Mac computers. This popular app enables users to experience their favorite Android games, such as Genshin Impact and PUBG, on a larger screen. However, it's important to be aware of the specific requirements and limitations for using BlueStacks on a Mac. Let's delve into the compatibility and prerequisites needed to make the most of this gaming platform.
Is BlueStacks M1-compatible?
Unfortunately, the app is only designed for Intel-based Macs, excluding those with M1 or M2 chips. For users with M1 or M2 Macs, there's an alternative: PlayCover emulation software. Tailored for Mac models with M1/M2 chips, PlayCover offers a gaming experience akin to BlueStacks.
BlueStacks Requirements
Aside from the Mac chip type, BlueStacks has other restrictions to keep in mind. The app will not function on Macs older than 2014 and is solely compatible with macOS versions 10.12 (Sierra) and newer. However, compatibility excludes macOS 12 (Monterey) and 13 (Ventura). Thus, it's essential to verify your Mac's specifications to ensure a seamless gaming experience.
Assuming your Mac aligns with the BlueStacks requirements, you can proceed with the setup process. One crucial aspect to consider is that Android games typically utilize touch controls, a significant departure from traditional console control schemes. To maximize the gaming experience on BlueStacks, it's advisable to connect a controller to your Mac. If you're not inclined to use a controller or prefer a mouse and keyboard setup, cloud gaming platforms such as Boosteroid or GeForce Now are worth exploring. These user-friendly platforms grant easy access to an extensive array of Windows games, requiring minimal setup.
Having delved into the details of BlueStacks and its compatibility with Macs, it's evident that the app presents a unique gaming experience for those with compatible systems. Despite certain limitations, the platform can provide hours of entertainment for users willing to put in the effort to configure the app correctly. For those with suitable Macs and a passion for mobile gaming, BlueStacks is undoubtedly an option worth considering.
In conclusion, BlueStacks serves as an intriguing alternative for Mac users seeking to play mobile games on their computers. So, if your Mac ticks all the compatibility boxes, and you're eager to explore the realm of Android gaming, don't hesitate to give BlueStacks a try!
How to download and use BlueStacks on Mac
It's really easy to download and use BlueStacks on a Mac to play your favourite mobile games on your computer. Just follow the instructions we've prepared for you, and we are sure you'll be gaming from your Mac in no time!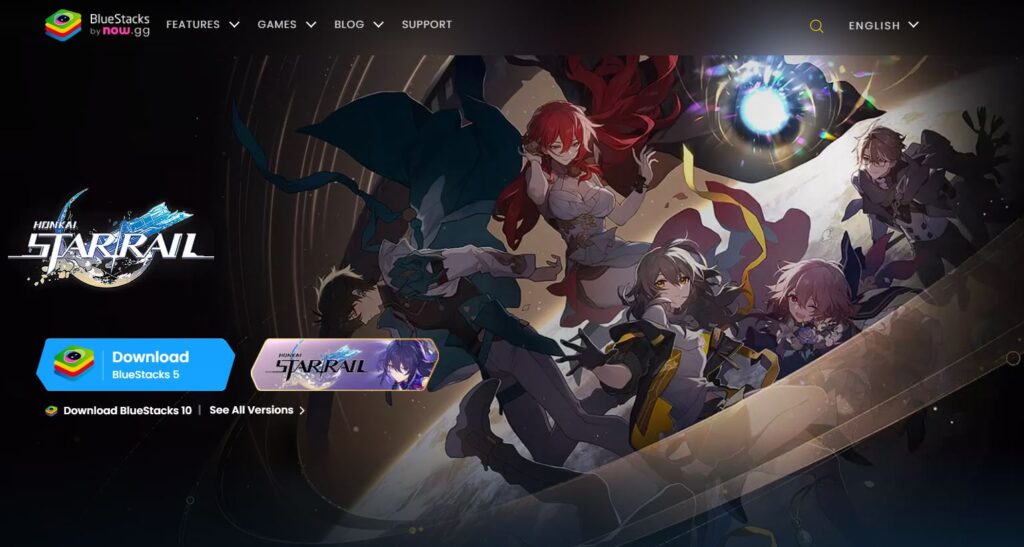 Before you jump into this exciting gaming venture, it's crucial to first ensure that your Mac meets the necessary requirements and that you possess a compatible controller. If you're all set and ready to go, follow these comprehensive steps to get started with BlueStacks on your Mac:
Begin by visiting the official BlueStacks website and searching for the appropriate download link. Once you've located it, proceed to download the BlueStacks app.
After the download is complete, proceed with the installation process by following the on-screen prompts. Once the installation is successful, launch the BlueStacks app.
Upon launching BlueStacks, you may be prompted to sign in to the Play Store using your Google account credentials. Complete this step to gain access to a plethora of mobile games.
Inside the BlueStacks app, use the search bar to locate the game you'd like to play. Once you find it, click the 'Install' button to initiate the game installation process.
Patiently wait as the installation progresses. After it's complete, navigate to the BlueStacks home screen and locate the game's icon.
Finally, click on the game's icon to launch it and commence your thrilling gaming experience on your Mac!
By following these detailed instructions, you'll be able to immerse yourself in your favorite mobile games on your Mac in no time. Utilizing BlueStacks allows you to take advantage of a larger screen and more powerful hardware, thereby elevating your gaming experience to new heights. So, don't hesitate any longer – give BlueStacks a try, and transform your mobile gaming adventure into something truly extraordinary!