What is Xbox Game Pass Ultimate?
Xbox Game Pass Ultimate is a subscription service that you can get on your Mac, which grants access to hundreds of gaming titles and to the Xbox Cloud Gaming service that supports the majority of those titles.
In other words, at the cost of the service's monthly fee, you'd be allowed to play all of the games included in the Game Pass. The games included in this subscription don't have macOS versions, but this is where the Xbox Cloud Gaming platform comes into play.
What is Xbox Cloud Gaming?
Xbox Cloud Gaming is a cloud gaming service that lets Mac users stream games over the Internet and play them on their devices without need for the games to be downloaded. This means that it doesn't matter if the game itself is incompatible macOS or has too high requirements for your Mac's hardware.
As mentioned, the Game Pass subscription also provides you with access to the cloud gaming service and through it, you'll be able to play any of the games supported in it directly from your browser (by streaming them over the Internet).
Note that not all games included in the Game Pass library are supported in the Xbox Cloud Gaming service, yet most of them (around 80%) are. And if there's a game from the Game Pass that's not supported in the cloud platform, you can always use alternative methods such as Boot Camp or Parallels to download and play it locally on your Mac.
How to get Xbox Game Pass Ultimate on Mac?
Step 1: Click on the link below to go to the Xbox website and click on Join.
Step 2: Sign up for the Game Pass Ultimate with your Microsoft account. If you don't have a Microsoft account, you'll be asked to create one now.
Note that this is a paid plan, so you'll be required to provide your payment details in order to start your subscription.
Step 3: Once you are subscribed, you'll be able to play any game from the extensive Game Pass Ultimate library by either starting the game in the Xbox Cloud Gaming service or by downloading the game in Boot Camp or in a Parallels Virtual machine.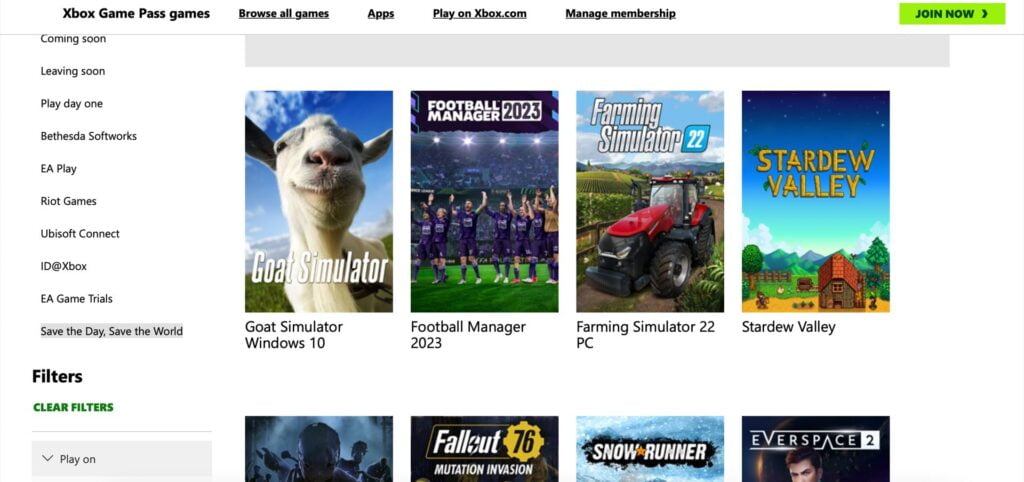 How to use Xbox Cloud Gaming on Mac?
Step 1: Once you are subscribed to the Game Pass Ultimate plan, click hover your mouse over Game Pass, select the Xbox Cloud Gaming option, and then click on Play Now.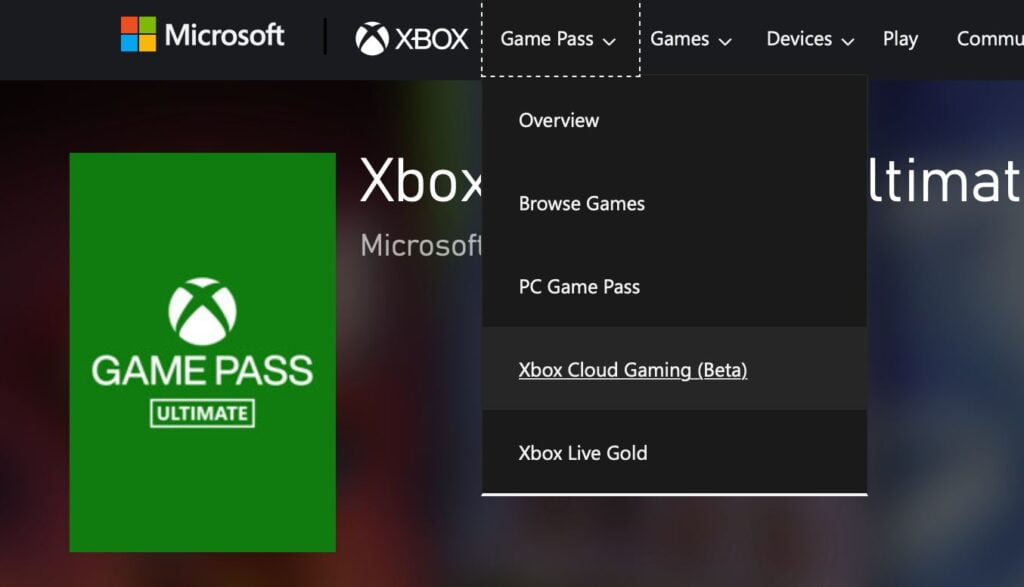 Step 2: On the Xbox Cloud Gaming page, type the game you want to play in the search bar and then click on its picture.

Step 3: Click the Play button to start the game, and it will begin loading in your browser.
Important!: If you have a game controller that's compatible with your Mac, you must connect it in order to be able to play games through this cloud gaming service.
The alternative is to use a browser extension that translates your keyboard presses and mouse clicks and movements to controller inputs. The extension is available for Google Chrome, Microsoft Edge, and it is compatible with other Chromium-based browsers such as Opera.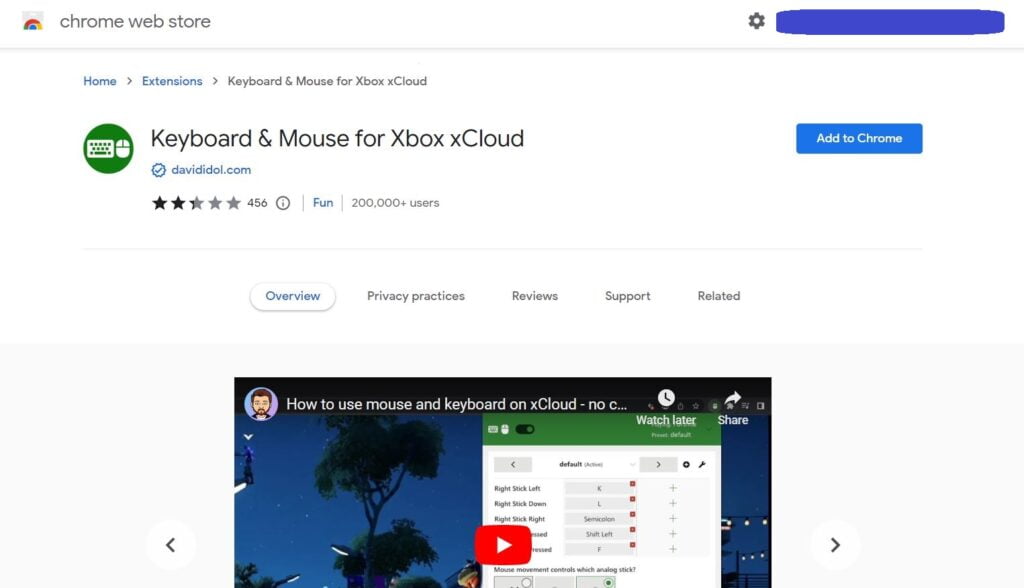 Once you install the extension in the browser, enable it, then start the game you want to play in the XCloud service, and click in the middle of the game's screen to begin using the extension.
For best experience with the Xbox Cloud Gaming service, we recommend using the Microsoft Edge browser (available for Mac), as it grants you additional options for gaming, such as a Clarity Boost mode that significantly improves the image sharpness without having a negative effect on performance.