STAR WARS Jedi: Survivor on Mac
Featuring stunning graphics, engaging gameplay, and an immersive storyline, STAR WARS Jedi: Survivor is quickly becoming a fan favorite, leaving gamers eager to bring this experience to their Macs. If you also can't wait to enter the action-packed adventure that puts you right in the middle of the iconic Star Wars universe, then stay with us because, in this article, we'll be sharing a method that explains how to play STAR WARS Jedi: Survivor on Mac. Below, we've put together a comprehensive guide to help you get started. So, don't let a lack of native support for macOS stop you from experiencing the thrill of this iconic game and get ready to embark on an epic journey through space and time.
Is it possible to play STAR WARS Jedi: Survivor on Mac?
Yes, you can play STAR WARS Jedi: Survivor on Mac, although it doesn't have a native Mac version. The game is primarily released only for Windows and console platforms, but there are workarounds that can help you run the title on macOS. However, older Mac models may have hardware limitations that affect gameplay performance.
Can STAR WARS Jedi: Survivor run on Mac M1?
Playing STAR WARS Jedi: Survivor on Mac M1 is not possible at present, except through cloud gaming services. Unfortunately, there are very few games available for immediate access on popular cloud gaming platforms like GeForce Now and Boosteroid upon launch. And since STAR WARS Jedi: Survivor is a newly released title, you may have to wait for a while before the game becomes accessible through any of these platforms.
Can you download STAR WARS Jedi: Survivor on Mac?
To download STAR WARS Jedi: Survivor on your Mac, you'll need to install a Windows operating system on your Mac device using specialized software. Once you've successfully installed Windows, you can then proceed to download STAR WARS Jedi: Survivor on Mac just as you would on a regular Windows PC.
How to Play STAR WARS Jedi: Survivor on Mac
If you're a fan of the Star Wars Jedi: Survivor game and you own a Mac, you might be facing a challenge when it comes to playing it. Unfortunately, macOS doesn't offer native support for the game. However, don't despair just yet! You can play STAR WARS Jedi: Survivor on Mac with the help of Boot Camp, a software that enables you to run Windows on your Mac alongside macOS. Once you've installed Boot Camp, all you need to do is get your hands on a copy of the Windows version of the game and install it on your Mac.
Play STAR WARS Jedi: Survivor on Mac with Boot Camp
If you're an Intel-based Mac user looking to embark on a galactic adventure, look no further than our comprehensive guide. There is a way to play STAR WARS Jedi: Survivor on Mac device by using Boot Camp Assistant.
Boot Camp Assistant enables you to create a separate partition on your Mac specifically for running Windows. By doing so, you can download and play STAR WARS Jedi: Survivor within the newly-created Windows partition. This method is a great way to experience the game on your Mac without sacrificing the high-quality graphics and gameplay.
However, it's important to note that this option is not available for newer Mac devices featuring Apple's M1 chip. Additionally, playing the game within the Windows partition may not offer the same level of performance and optimization as playing on a dedicated gaming PC. But for those who are willing to take on the challenge, below we will provide all the necessary information and guidance to get started.
Boot Camp Assistant is a built-in Apple app that comes pre-installed on Intel-based Mac models. With its help, users can install the Windows 10 OS in a separate partition on their Macs. Booting from that partition allows the Mac to function exactly as a Windows PC and lets it run all compatible software.
Note: Not available for Apple Silicon models.
Features:
Provides native Windows 10 experience.
Allows running all Windows-compatible programs and games as long as the Mac's hardware can support them.
STAR WARS Jedi: Survivor Review
Mac gamers, buckle up! Star Wars Jedi: Survivor has finally been released, and we're here to give you a comprehensive review of this action-packed, immersive experience. Developed by Respawn Entertainment and published by Electronic Arts, this sequel to Star Wars Jedi: Fallen Order (2019) is set to be the final Star Wars game released during EA's exclusivity contract with Lucasfilm. In this article, we'll discuss gameplay, level design, customization, and the game's engaging story to help you decide if it's worth the investment.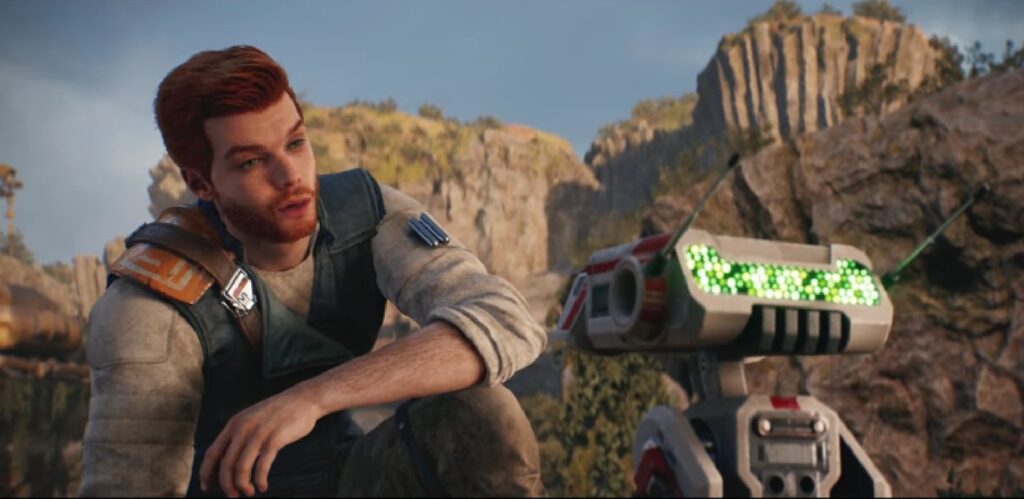 Gameplay: Combat Mechanics and Force Abilities
Star Wars Jedi: Survivor builds upon the gameplay elements we know and love, while introducing some insanely cool new mechanics. Lightsaber combat has never been this intense with five unique stances for our main man, Cal Kestis, to master. As you toggle between the single blade, double blade, and the new dual-wield single blade stance, you can really feel like an unstoppable Jedi.
And it doesn't stop there! The heavier Kylo Ren-style crossguard lightsaber stance is a game-changer, requiring some serious skill to nail those longer timing windows. Plus, the blaster stance is perfect for those "pew pew" moments when you need to switch between close and ranged combat. Adding to the awesomeness, the new Force stasis ability lets you freeze enemies and blaster bolts in mid-air, making you feel like a true Jedi Master.
Level Design: Expansive Maps and Improved Exploration
You can easily be blown away by the vast, immersive maps in Jedi: Survivor. The developers have really upped the ante with the level design, populating the world with more NPCs and making planets like Koboh feel more open and expansive compared to Fallen Order.
The Mantis landing pads are now centrally located, so players could quickly access various regions on each planet. You will also love revisiting Koboh throughout the game, discovering new pathways and hidden secrets with each return. And let's not forget the fast travel at meditation points, which makes exploration even more enjoyable.
Jedi Chamber Trials: A Test of Skill and Wit
Scattered throughout the planets are Jedi Chamber Trials, which have been likened to the Shrines from The Legend of Zelda: Breath of the Wild. Each trial is a mini-adventure in itself, packed with puzzles and challenges to test your skill and wit. Completing these trials rewards you with skill points to upgrade your skill tree, making you an even more formidable Jedi Knight.
Customization: Express Your Inner Jedi
The cosmetic customization options in Jedi: Survivor have been greatly expanded compared to Fallen Order. Players can have a blast changing Cal's outfit, hairstyle, and facial hair, making him look like a true rebel. And who wouldn't want to rock iconic outfits like Obi-Wan Kenobi, Luke Skywalker, and Han Solo? With all the options available, you'll never get bored of customizing your character.
Story: A Continuing Fight for Survival
Taking place five years after Star Wars Jedi: Fallen Order, the story of Jedi: Survivor can have you on the edge of your seat. As Cal Kestis, you'll face new adversaries and struggle to stay one step ahead of the Empire's relentless pursuit. We won't spoil anything, but let's just say the plot twists and emotional moments will keep you hooked from start to finish.
Conclusion
Star Wars Jedi: Survivor is a must-play for Mac gamers who are fans of the franchise or those seeking a thrilling action-adventure experience. With its engaging gameplay, expansive level design, rewarding exploration, and a gripping story, this game promises countless hours of entertainment. Don't miss out on the chance to become the ultimate Jedi Knight and join the battle against the Galactic Empire!