Playing Alan Wake 2 on Mac isn't officially supported but, as fans of the franchise, we were determined to find a workaround to enjoy the sequel on our Macs. After exploring various possibilities, we discovered two methods that worked for us – the Boosteroid and GeForce Now cloud gaming services. Our experience with these methods was quite satisfactory, and we're excited to share it with you. If you're eager to try out Boosteroid or GeForce Now for yourself, you can find detailed instructions about the two services below. Alternatively, if you'd first like to read more about our personal experience with either method, you can find that information right after the instructions.
Alan Wake 2 on MacOS with GeForce Now
Boosteroid is an independent cloud gaming platform that integrates all major vendors to its service and excels in adding support for the latest titles before other platforms. Read our review on Boosteroid. Look at our Boosteroid list of games.
Editor's choice: we recommend Boosteroid as a starting point for most Mac users because of its plug-and-play nature and overall performance. It is especially useful for its constant 60 FPS even on modern titles while not causing your Mac to overheat or requiring tens of gigabytes of storage.
Features: Constant 1080p/60 FPS; Stable connection; Low bandwidth requirements (15 MBPS); Huge gaming library with all the latest AAA titles
GeForce Now is the most well-known cloud gaming service at the moment, and it also has the biggest gaming library out there. Additionally, this is the only cloud gaming service that currently features a free option.
Features:
A free (albeit limited) subscription plan.
Ability to play with 4K and 120 FPS and use RTX technology with its Ultimate plan.
Supports upwards of 1500 games.
Alan 2 on Mac: What we tested and how it worked
After spending a couple of days testing the different methods for playing Alan Wake 2 on Mac, we can to the conclusion that the only viable options for this game in particular involve the use of cloud gaming. A cloud gaming service enables you to stream the game you want to your Mac, removing the need to have it installed locally. This is an ideal way to bypass obstacles such as lack of game compatibility or very high system requirements. The only factor that determines your gameplay experience here is how good your connection to the cloud servers is.
Initially, GeForce Now was the only cloud platform to support the game but now the Boosteroid cloud service also has Alan Wake 2 in its library, providing an additional option. We tested both services to see how well the game performs with each, and now it's time to tell you about how it all went.
Playing Alan Wake 2 with Boosteroid
You can play Alan Wake 2 on your Mac with Boosteroid directly within your browser or from the dedicated macOS Boosteroid client. We used the latter option as it provided better streaming quality with lower packet loss, but the browser variant is almost as good. The Internet we used during our tests has 25 Mbps speed and around 50 latency and Boosteroid requires a speed of minimum 15 Mbps.
Our plan for Boosteroid lets us play any game with 1080p and 60 FPS, including Alan Wake 2. To be fair, some players may consider 1080p to be insufficient for a such a visually-rich game as Alan Wake 2, but the game still looked really well even if we didn't play it with 4K resolution. Worth noting here is that all other graphical settings were set to high, and we had ray tracing turned on, so we really couldn't complain about what was being shown on our screen.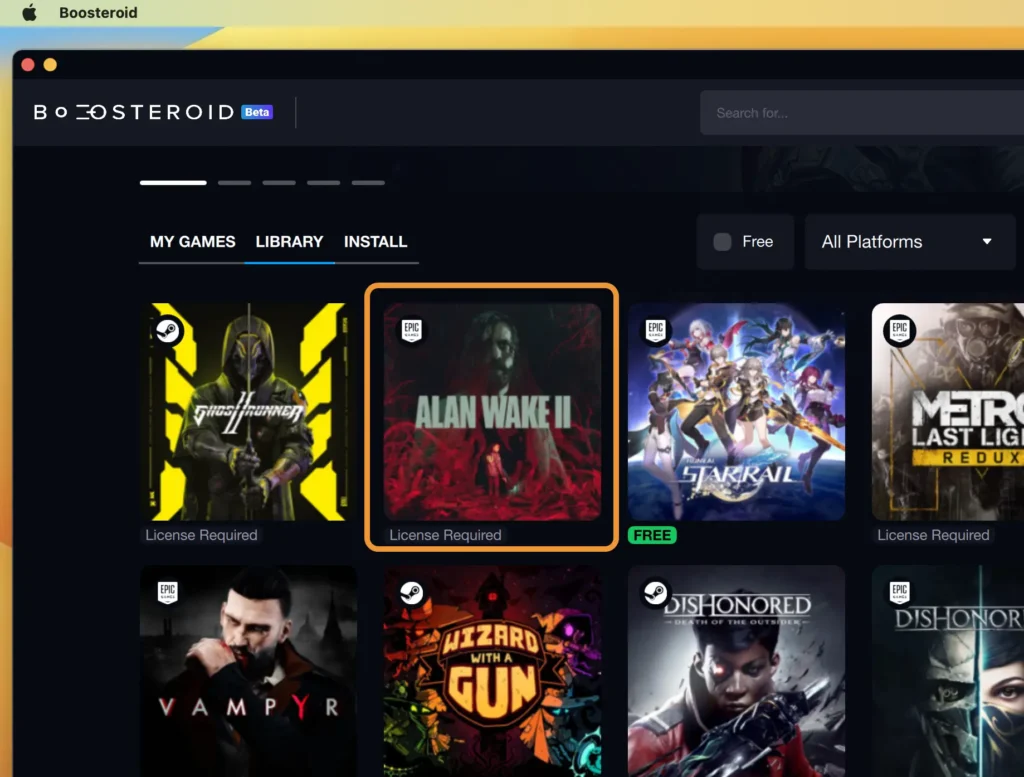 So we got all the visual candy we wanted, but what about performance? Well, Boosteroid currently doesn't have an official performance overlay/widget, where we can see how many FPS we are getting from the platform's servers, but just by playing Alan Wake 2 on our Mac, we found the gameplay to be satisfyingly smooth, so it seems that we were hitting the promised 60 FPS. The only times when there was a noticeable frame rate drop was when our Internet had lag spikes, but even then the stuttering didn't last long and didn't affect our overall enjoyment of the game.
Boosteroid currently doesn't have a plan that allows for 2K or 4K streaming, but such options are currently in the works and are expected to become available soon, at which point we'll make sure to carry out additional tests to see if they are worth it.
Playing Alan Wake 2 with GeForce Now
GeForce Now is probably the best known cloud gaming service, so, naturally, we have already tested many other games on it. With prior experience using GFN, we had certain expectations, but Alan Wake 2's demanding nature had us a bit uncertain about server performance. For the purpose of our testing, we initially used the standard plan (Priority) and, like with Boosteroid, this left out some of the visual spectacle, but setting everything else to high did make up for it. Here, too, the FPS remained consistent at our plan's limit, with occasional stuttering attributed to our internet lag spikes rather than the server's performance. Here, we should note that the stuttering was a bit more pronounced in comparison to Boosteroid and there was also more image degradation until our connection became stable again. None of that was enough to make our experience unenjoyable, but it's worth noting that GeForce Now seems to have a bit higher Internet connection requirements compared to Boosteroid, as we initially used the same Internet for both services.

Later, after browsing Reddit and coming across user comments, we decided to give the GeForce Now Ultimate plan a shot for playing Alan Wake 2 on Mac and the difference was remarkable. With our Ultimate subscription in place, we were able to get 4K resolution and unwavering frame rate that enhanced the game's visuals significantly and offered us a smooth performance. Here, however, we had to use a 60 Mbps wired Internet to get a good streaming quality.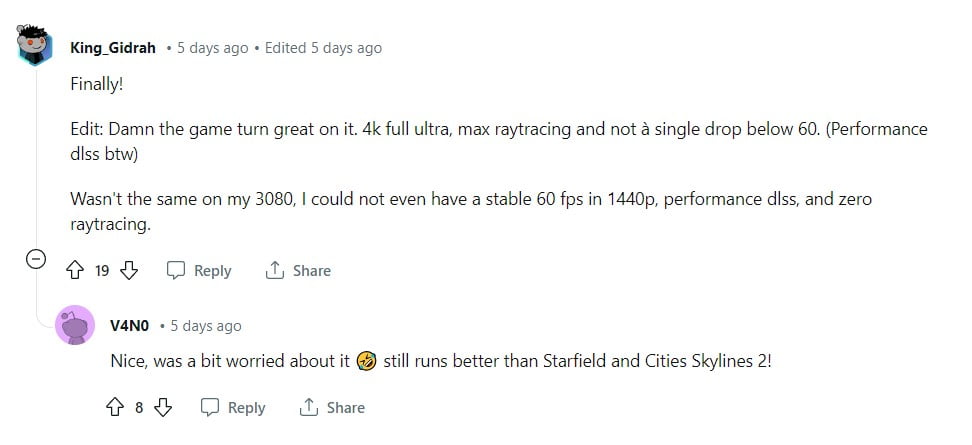 Boosteroid or GeForce Now
The two services in terms of quality and performance, with the exception being the GFN Ultimate plan and its support of higher resolution options. If you possess a 4K Mac-compatible screen and have a strong internet connection, we believe investing in GFN Ultimate for a one-month subscription to experience Alan Wake 2 on your Mac is well worth it, as the game really doesn't require more than a month to beat.
However, if 4K isn't in your setup or your internet is less reliable, then it might be best to go for one of the Boosteroid plans, as they offer the same resolution and frame rate as GFN Priority, but have lower overall Internet requirements and a slightly lower price tag.
What about other methods to play Alan Wake 2 on Mac?
After exhaustive research and numerous testing attempts, we came to the conclusion that, presently, there are no feasible non-cloud methods for playing Alan Wake 2 on Mac. The game presents a serious challenge due to its high system requirements and traditional methods of running Windows games on Mac, such as Apple's Game Porting Toolkit, CrossOver, Parallels, or even Boot Camp, fall short when faced with this demanding title.
For instance, the Game Porting Toolkit, although compatible with our M1 Max MacBook boasting 32GB of memory, lacks the AVX support necessary to run Alan Wake 2. CrossOver and Parallels face similar setbacks – they not only have the AVX limitation but also fail to support DirectX 12, which is a prerequisite for playing the game. As for Boot Camp, we didn't test it, as players would need access to an Intel Mac with hardware capabilities that are powerful enough to meet Alan Wake 2's demanding requirements in order to be able to potentially run the game.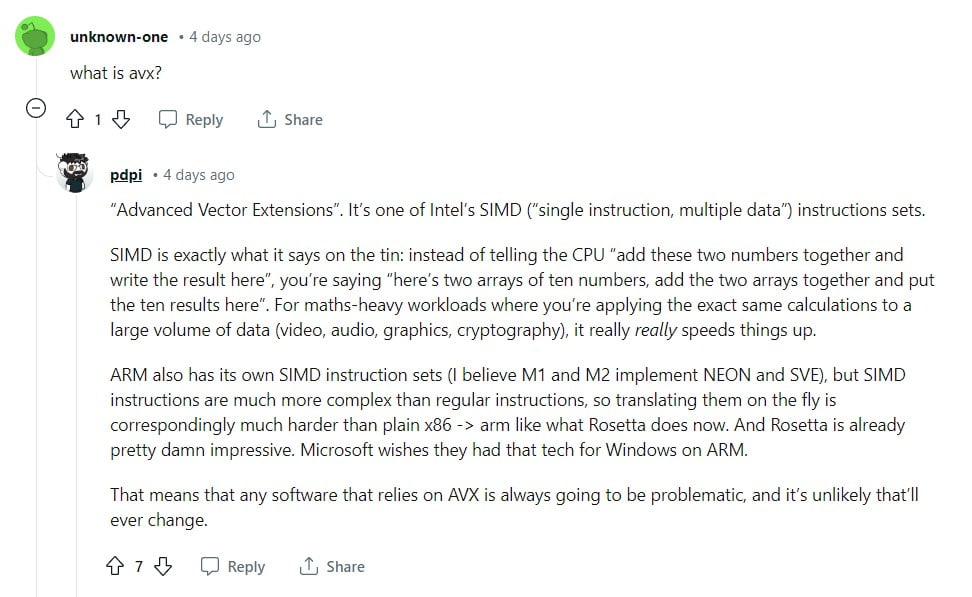 What other games like Alan Wake 2 you can try on your Mac?
If you're itching for games similar to Alan Wake 2 that you can enjoy on your Mac, there's a fantastic array of options to explore. For that eerie, narrative-driven vibe, you might want to check out "Control", which is another creation by Remedy Entertainment, the makers of Alan Wake. "Bioshock Infinite" offers an intriguing mix of action and storytelling, while "Soma" and "Observer" dive deep into psychological horror and mind-bending narratives. If you're into solving mysteries, "Firewatch" and "What Remains of Edith Finch" are excellent choices. And for a touch of supernatural elements, "Prey" can provide a thrilling gaming experience. These titles should keep you engaged and satisfied on your Mac gaming adventures.