Overwatch 2 on Mac
Overwatch 2 is a thrilling first-person shooter game that builds on the success of the original Overwatch game released in 2016. The game features several noteworthy updates, including a new free-to-play multiplayer PvP mode, the introduction of new characters, and the revision of several key characters from the previous game. Regrettably, Mac users who want to play Overwatch 2 on Mac won't be able to do it directly, as the game is not supported on Apple computers. However, don't be disheartened, because there are still ways to enjoy the game on your Mac, and we'll show you how in our Overwatch 2 on Mac guide.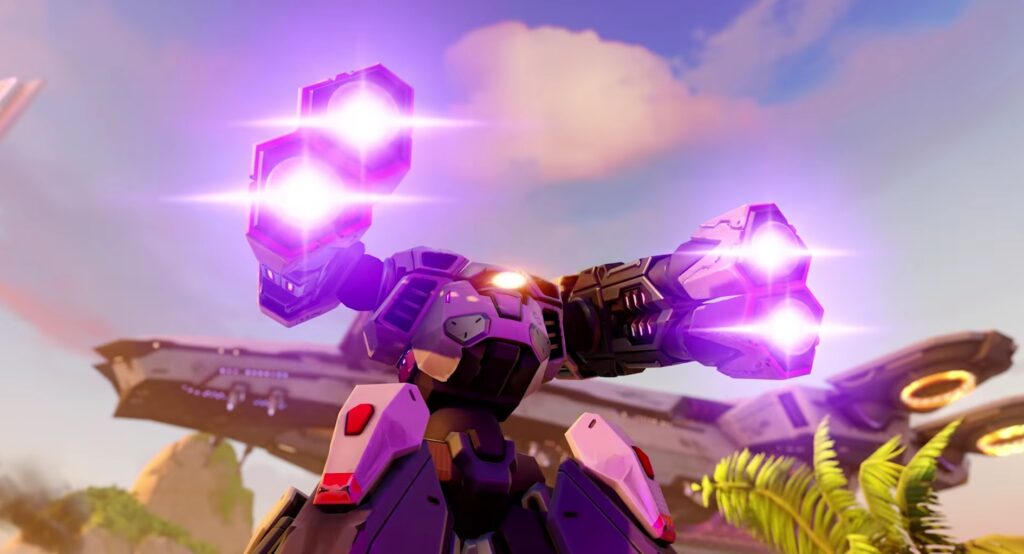 Can you play Overwatch 2 on Mac?
Yes, you can play Overwatch 2 on Mac! However, as with the original game, Overwatch 2 is not compatible with Macs and cannot be played natively on them. The good news is that there are other ways to play the game, and although they may not be quite as seamless as playing the game natively on a Windows PC, they still provide a great experience. However, it's important to note that the performance of Overwatch 2 on Mac will depend on the hardware specifications of your system. As with any game, it's essential to have a Mac with adequate processing power, graphics capabilities, and memory to ensure a smooth gaming experience.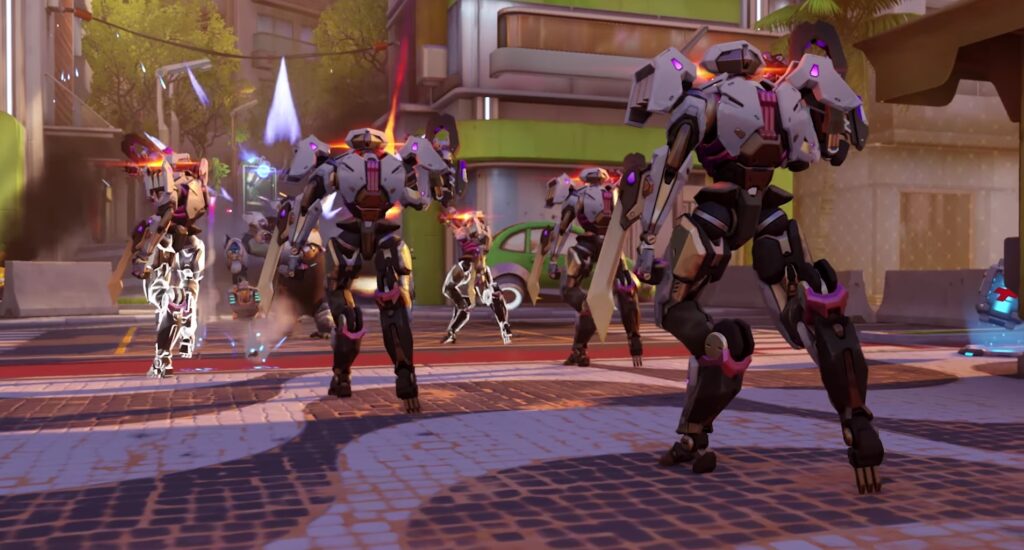 Overwatch 2 for MacBook
Overwatch 2, the highly anticipated sequel to Blizzard Entertainment's popular team-based first-person shooter, delivers more action-packed gameplay, stunning visuals, and an expanded roster of diverse heroes than its predecessor. But what if you're a Mac user? Is it possible to get Overwatch 2 for MacBook? In the guide section below, we'll explore the compatibility of Overwatch 2 for MacBook, how to download the game, and tips for playing this iconic title on macOS. So, if you want to learn more, just stay with us until the end and select from the methods described below. Let's dive in!
How to Download Overwatch 2 on Mac?
If you are an Apple computer user determined to download Overwatch 2 on Mac, you can achieve your goal by installing Windows on your Mac. Thankfully, the Boot Camp Assistant app comes pre-installed on Intel Macs and is a handy tool for this. With this program, you can create a partition on your Mac's hard drive and install Windows there. Then, by booting into Windows from that partition, you can use your Mac just like a Windows PC and download Overwatch 2 on Mac. It's worth noting, however, that this workaround technique only works with Intel-based Macs. So, if you have an M1 Mac, you'll have to use other alternatives like cloud gaming to enjoy the game.
How to play Overwatch 2 on Mac
One of the most accessible ways to play Overwatch 2 on Mac is to use the cloud gaming service, Boosteroid. This platform allows you to stream the game on your computer without the need for a high-powered graphics card or a lot of storage space. All you need is a stable internet connection, and you're good to go. Plus, the platform is user-friendly and straightforward to use, making it an ideal option for players who are new to cloud gaming. If you prefer a more traditional gaming experience, then installing Windows on your Intel-based Mac using the Boot Camp Assistant app might be the way to go. This method allows you to download and play Overwatch 2 on Mac, but it does require a bit more technical know-how.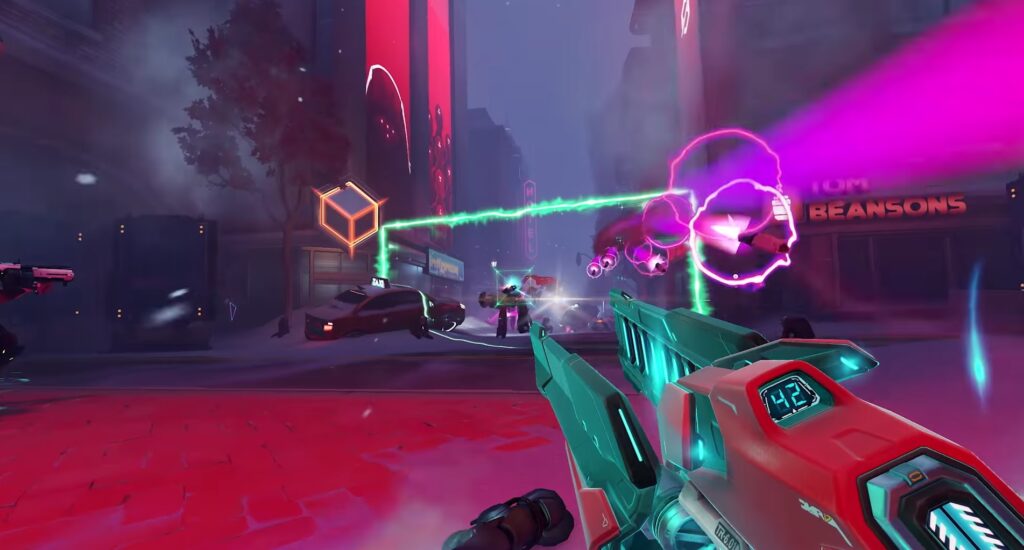 With the right tools and a bit of patience, however, you can set up a Windows partition on your Mac and start playing in no time. It's worth noting, though, that this method won't work on newer Macs with ARM-based CPUs. In that case, you'll have to use a cloud gaming service or another workaround. Ultimately, the choice of how to play Overwatch 2 on your Mac comes down to personal preference and technical capabilities. Whether you go for cloud gaming or set up a Windows partition, there are options available that will allow you to enjoy this popular game on your Mac.
Boosteroid is an independent cloud gaming platform that integrates all major vendors to its service and excels in adding support for the latest titles before other platforms. Read our review on Boosteroid. Look at our Boosteroid list of games.
Editor's choice: we recommend Boosteroid as a starting point for most Mac users because of its plug-and-play nature and overall performance. It is especially useful for its constant 60 FPS even on modern titles while not causing your Mac to overheat or requiring tens of gigabytes of storage.
Features: Constant 1080p/60 FPS; Stable connection; Low bandwidth requirements (15 MBPS); Huge gaming library with all the latest AAA titles
Boot Camp Assistant is a built-in Apple app that comes pre-installed on Intel-based Mac models. With its help, users can install the Windows 10 OS in a separate partition on their Macs. Booting from that partition allows the Mac to function exactly as a Windows PC and lets it run all compatible software.
Note: Not available for Apple Silicon models.
Features:
Provides native Windows 10 experience.
Allows running all Windows-compatible programs and games as long as the Mac's hardware can support them.
Overwatch 2 Review: A Promising Sequel to the Popular FPS Game
Overwatch 2 is the highly anticipated sequel to the original Overwatch, which was released in 2016. Developed by Blizzard Entertainment, Overwatch 2 takes place in a future Earth where a group of heroes, known as Overwatch, must defend humanity from various threats. In this review, we will explore the game's features, gameplay and graphics, to see if it lives up to the hype.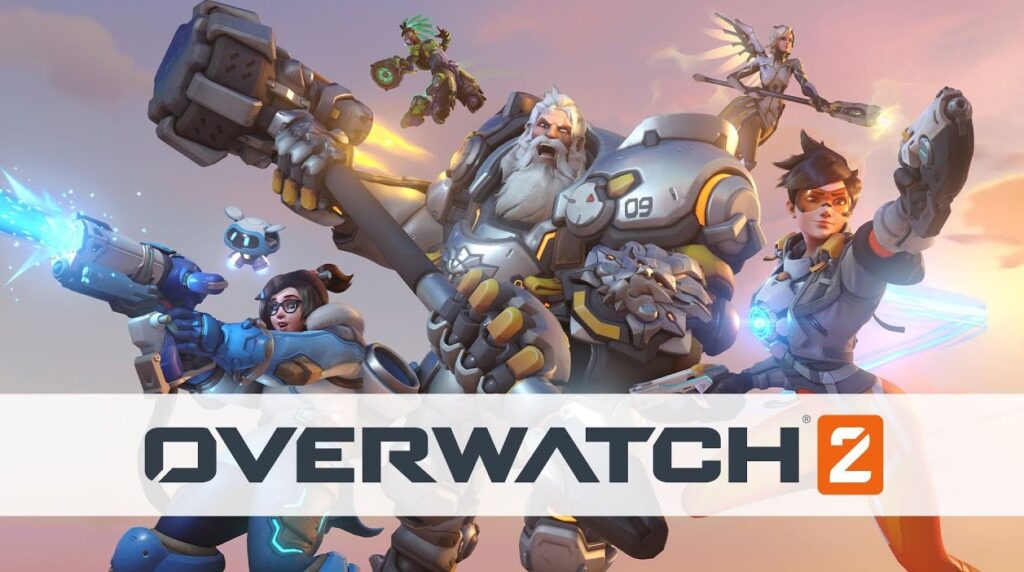 Gameplay
The gameplay in Overwatch 2 is similar to the original game, but with several improvements and new additions. The game features a variety of heroes, each with their unique abilities and playstyle. Players can choose from several game modes, including Quick Play, Competitive Play, and Arcade. The game also introduces new game modes, such as Push and Story Missions. The new Story Missions are an exciting addition that allows players to experience the game's story and lore. The missions can be played solo or with up to four players in co-op mode, adding an exciting new dimension to the game.
Graphics
One of the most striking things about Overwatch 2 is the improved graphics. The game features stunning visuals, with highly detailed character models and environments. The graphics have been upgraded to a new engine, giving the game a fresh and modern look. The new engine also allows for improved lighting, shadows, and particle effects, making the game feel more immersive and realistic.
Characters
Overwatch 2 features a roster of over 30 heroes, each with their unique abilities and personality. The game introduces new heroes, including Sojourn and Junker Queen, who add exciting new gameplay mechanics to the game. The game also features new skins and customization options, allowing players to personalize their heroes and make them their own. The hero designs are impressive, with each hero having a distinct look and feel that reflects their personality and playstyle.
Multiplayer
Multiplayer is a significant part of Overwatch 2, with various game modes and matchmaking options available. Quick Play and Competitive Play return from the original game, along with several new game modes, including Push and Story Missions. The game also features cross-platform play, allowing players to play with their friends on different platforms. The matchmaking system has been improved, making it easier for players to find matches with other players of similar skill levels.
Conclusion
Overwatch 2 is a promising sequel to the original game, with several new features and improvements that make it an exciting and engaging game. The new improved graphics, and new heroes make the game feel fresh and exciting. The game's multiplayer modes are diverse and well-balanced, with plenty of matchmaking options available. So, if you enjoyed the first Overwatch game, then you will undoubtedly love Overwatch 2.