Project Zomboid is an engaging and challenging survival horror game that has earned a dedicated following among gamers. Set in a post-apocalyptic world overrun by zombies, players must scavenge for resources, build shelters, and fight off the undead to stay alive. If you're a Mac user, you might be wondering if you can enjoy the intense, immersive experience of Project Zomboid on your device. In this article, we'll cover whether Project Zomboid is available on Mac, how to download the game, and provide tips for playing it on various Mac models. So, let's get started and help you dive into the world of Project Zomboid on your Mac!
Is Project Zomboid on Mac?
Yes, Project Zomboid is available on Mac! The game developers, The Indie Stone, have created a macOS version of the game that allows Mac users to experience the thrill of surviving in a zombie-infested world. This means you can enjoy Project Zomboid on your Mac without any workarounds or additional software.
Play Project Zomboid on Mac M1
The macOS version of Project Zomboid is compatible with the Apple M1 chip. The game runs on Apple Silicon Macs using Rosetta 2, which is an automatic translation layer that enables x86_64 applications to run on the ARM architecture. The performance of Project Zomboid on M1 Macs may vary, but many players have reported a smooth and enjoyable gaming experience. To ensure optimal performance, make sure your Mac is running the latest version of macOS and keep your Project Zomboid client up to date.
Can you play Project Zomboid on Macbook?
Yes, you can play Project Zomboid on a MacBook, including MacBook Pro and MacBook Air models. The macOS version of the game has been optimized to run on a variety of Mac devices, providing a satisfying gaming experience. The performance of the game may vary depending on your specific MacBook model and configuration, but overall, you can expect an enjoyable Project Zomboid experience on MacBook.
Download Project Zomboid on macOS
To download Project Zomboid on your Mac you can visit the official Project Zomboid website or the game's Steam store page and purchase the game. If you're using Steam, download and install the Steam client on your Mac, then log in to your Steam account and navigate to your Library. Locate Project Zomboid in your Library and click on the "Install" button. Choose the installation directory and wait for the download to complete. Once the download is finished, click on the "Play" button to launch the game.
If you purchased the game directly from the Project Zomboid website, you'll receive a download link for the macOS version after completing the purchase. Simply download the game files and follow the installation instructions provided.
How to play Project Zomboid on Mac
There are several ways to play Project Zomboid on Mac. If you don't want to download the macOS version of the game and install it locally, you can turn to cloud gaming and play from your browser. Of course, before you select any of the methods, you need to get the game by clicking on the button below:
Now that you've successfully purchassed Project Zomboid on your Mac, you can either install the game on your macOS or select from the alternative methods below:
Boosteroid is an independent cloud gaming platform that integrates all major vendors to its service and excels in adding support for the latest titles before other platforms. Read our review on Boosteroid. Look at our Boosteroid list of games.
Editor's choice: we recommend Boosteroid as a starting point for most Mac users because of its plug-and-play nature and overall performance. It is especially useful for its constant 60 FPS even on modern titles while not causing your Mac to overheat or requiring tens of gigabytes of storage.
Features: Constant 1080p/60 FPS; Stable connection; Low bandwidth requirements (15 MBPS); Huge gaming library with all the latest AAA titles
GeForce Now is the most well-known cloud gaming service at the moment, and it also has the biggest gaming library out there. Additionally, this is the only cloud gaming service that currently features a free option.
Features:
A free (albeit limited) subscription plan.
Ability to play with 4K and 120 FPS and use RTX technology with its Ultimate plan.
Supports upwards of 1500 games.
Project Zomboid Review
Are you ready to face the end of the world? Project Zomboid is an open-world survival game that takes place in a post-apocalyptic world filled with hordes of zombies. Developed by The Indie Stone, this game offers a unique blend of RPG and survival gameplay, where players must scavenge for supplies, build their own base, and fight for survival against the undead. In this review, we'll take a closer look at Project Zomboid and see how it fares on Mac.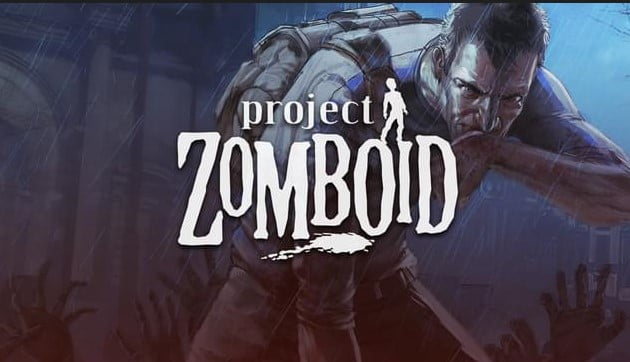 Gameplay
Project Zomboid offers a challenging and immersive gameplay experience that will keep you on your toes. As a survivor in a zombie-infested world, you must scavenge for supplies, craft weapons and tools, and fortify your base to keep the zombies at bay. The game features a skill-based system that allows players to improve their abilities over time. There are various skills to choose from, such as carpentry, cooking, and farming, each of which will help you in your survival journey.
One of the unique aspects of Project Zomboid is the use of permadeath. If your character dies, you'll have to start all over again from scratch, making every decision and action you take crucial to your survival. This can be frustrating at times, but it also adds a layer of tension and realism to the game.
Graphics and Sound
Project Zomboid has a retro-inspired pixelated graphics style that adds to its charm. The game's environments are well-designed, with abandoned buildings, forests, and towns that provide a sense of dread and isolation. The sound design is also well-done, with a haunting soundtrack and realistic zombie sound effects that will keep you on edge.
Multiplayer
Project Zomboid offers both single-player and multiplayer modes. Playing with friends can be a lot of fun, as you can work together to survive and build your own community. The game's multiplayer mode supports up to 64 players, which can make for some exciting and chaotic gameplay.
Conclusion
Project Zomboid is a must-play game for anyone who loves survival and zombie-themed games. The game's challenging gameplay, retro graphics, and immersive sound design create an experience that will keep you hooked for hours. While the permadeath system can be frustrating, it also adds a sense of realism to the game that few others can match. If you're looking for a game that will test your survival skills, Project Zomboid is the perfect choice. So, gear up, stock up on supplies, and get ready to face the apocalypse.