Is FIFA Mac compatible?
Surprising to no one, there's no FIFA Mac compatibility for FIFA 23 or for any other game in the series, yet options to play it on an Apple machine still exist. Macs are commonly disregarded as viable gaming machines, and it's understandable that a game such as this won't be ported to macOS. However, what if you are a Mac user and want to experience the latest iteration of the popular soccer gaming series without buying a souped-up gaming PC? Well, as we said, there are ways to circumvent the lack of a FIFA Mac port, and in this post, we will tell you everything you need to know about them.
Is FIFA 23 Mac M1 supported?
There's no FIFA 23 Mac M1 support, but you can circumvent this obstacle and still play the latest installment in the FIFA series on a Mac by using Boosteroid or Xbox Cloud Gaming – two popular cloud gaming services that allow you to play this game on Apple computers without the need to download anything.
Is there a FIFA 23 macOS version?
There isn't a FIFA 23 macOS version, which is unsurprising, considering the previous installments in the FIFA series also lacked macOS support. Despite this, Apple users can still enjoy this game via alternative solutions, including cloud gaming and dual-booting Windows 10 with Boot Camp.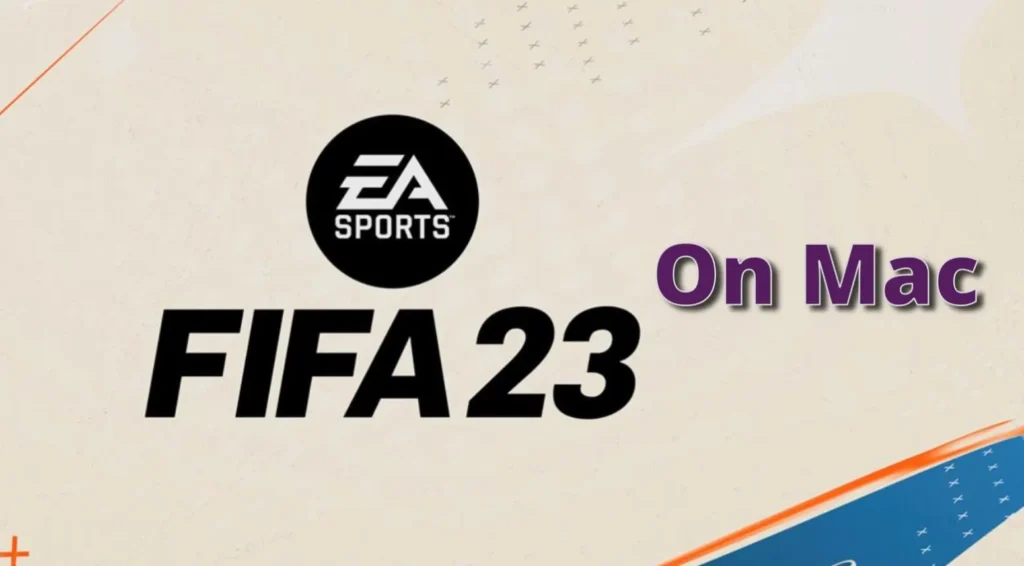 Is any FIFA on Mac?
The short answer is no, there are no FIFA on Mac ports for any game in the series, yet this shouldn't be stopping you from playing FIFA 23 (or any of the older installments) on your Apple computer. For starters, the rise of cloud gaming has proven a viable alternative for Mac users, wishing to have fun with their favourite games without the need to get a dedicated gaming machine. All that's needed to play FIFA on Mac is to get a Boosteroid or Xbox Cloud Gaming subscription and stream the game over the Internet. Another possible option that does exist is the well known Boot Camp workaround, which lets you install Windows and then run Windows software on an Intel-based Mac.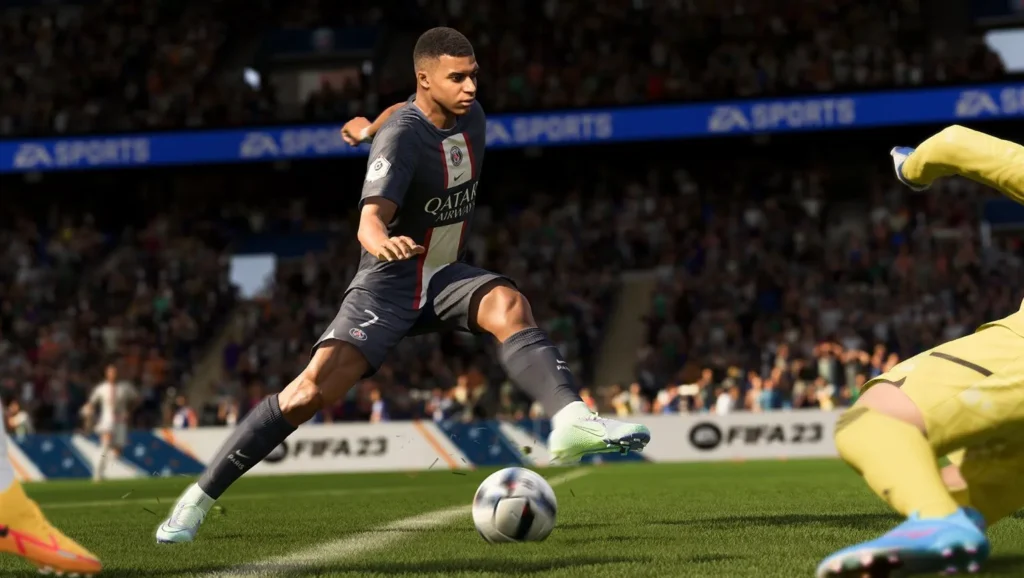 Is FIFA 23 on Mac?
As we said, if you want to play FIFA 23 on Mac, you'll have to use some workaround options, since the game isn't supported natively for macOS. The two cloud gaming platforms we mentioned feature this game in their libraries, which makes it really easy to enjoy the popular gaming title on an Apple computer. All you need to do to play FIFA 23 on Mac is subscribe to the preferred service, find it in its library, and start the streaming process (we'll show you how to do it in our guides below). Also note that if you choose the XCloud option, you won't even need to purchase the game because a single subscription to the Xbox Game Pass Ultimate plan grants you access to both the cloud service and the game (and to many other games too!).
FIFA for Mac: workarounds
The easiest FIFA for Mac workaround is undoubtedly the cloud gaming solution. It's setup process takes no more than 10 minutes and what's even better is that this method can be used on virtually any Mac – from the powerful M1 and M2 models to older and Intel-based MacBooks, you can play this game on any Apple computer as long as you have a strong Internet. This is important because, even though Boot Camp solves the compatibility problem – the lack of a port of FIFA for Mac – you may still be unable to run the game on your machine if it doesn't meet the game's hardware requirements.
FIFA MacBook Performance
The FIFA MacBook performance that can get will first and foremost depend on the workaround solution that you pick. With the two cloud gaming services we suggested – Boosteroid and Xbox Cloud Gaming – your performance will be determined by the speed and stability of your Internet connection. As long as your Internet has a speed of around 25 Mbps and latency that doesn't go over 40-50 ms, you should be able to get 60 FPS and 1080p resolution. With Boot Camp, your FIFA MacBook performance will entirely depend on the specs of your Mac relative to the system requirements of the game.
Can you play FIFA on Mac?
Yes, as we've already showed you, you can play FIFA on Mac using one of the suggested alternative solutions. All that's left to do now is pick the method you think will work best in your case and use it to launch the game from your Mac. Just remember that, if you choose to use the Boosteroid or Boot Camp method, you'll first need to purchase the game. On the other hand, if you opt for the Xbox Cloud Gaming method, getting the Game Pass Ultimate subscription will give you access to the game and the cloud service itself, so you won't have to buy the game separately.
How to play FIFA on Mac?
To play FIFA on Mac, choose one of the workarounds we mentioned and follow the respective tutorial included in the table below. The Boosteroid method is the easiest and quickest one to set up and start playing. XCloud is also very easy to use, but you may need to install a Keyboard and Mouse extension in your browser if you don't have a Mac-compatible game controller. As for Boot Camp, getting this one up and running will take a bit more time and may be a bit confusing to users who aren't very tech-savvy. Still, our detailed guide will show you the exact steps to play FIFA on Mac using this method, so we are sure you'll have no problem with it.
For any method to work, you will first have to purchase the game:

Note: if you want to play with the Xbox game pass method, you don't need to purchase the game. It will be unlocked with your access to Xbox Game Pass.
Boosteroid is an independent cloud gaming platform that integrates all major vendors to its service and excels in adding support for the latest titles before other platforms. Read our review on Boosteroid. Look at our Boosteroid list of games.
Editor's choice: we recommend Boosteroid as a starting point for most Mac users because of its plug-and-play nature and overall performance. It is especially useful for its constant 60 FPS even on modern titles while not causing your Mac to overheat or requiring tens of gigabytes of storage.
Features: Constant 1080p/60 FPS; Stable connection; Low bandwidth requirements (15 MBPS); Huge gaming library with all the latest AAA titles
Xbox Game Pass is a library solution owned by Microsoft. Its main attractive points are the ability to play hundreds of titles at the price of a monthly subscription and the access to a cloud gaming service that supports the majority of those games.
Features:
Access to hundreds of games without the need to purchase them individually.
Ability to play the Game Pass titles on any device through the Xbox Cloud Gaming service.
Boot Camp Assistant is a built-in Apple app that comes pre-installed on Intel-based Mac models. With its help, users can install the Windows 10 OS in a separate partition on their Macs. Booting from that partition allows the Mac to function exactly as a Windows PC and lets it run all compatible software.
Note: Not available for Apple Silicon models.
Features:
Provides native Windows 10 experience.
Allows running all Windows-compatible programs and games as long as the Mac's hardware can support them.
In summary, while FIFA 23 is not officially supported on macOS but there are still ways for Mac users to enjoy the game through the use of cloud gaming services, virtual machines, or dual boot setups. Be sure to weigh the pros and cons of each method and choose the one that best suits your needs and technical expertise so you can experience the thrill of FIFA 23 on your Mac. We wish you happy gaming!
FIFA 23 Review: A Mac Gamer's Perspective
Hey, fellow Mac gamers! In this article, we are going to dive into the latest addition to the FIFA series, FIFA 23. It's no secret that Mac users often feel left out when it comes to gaming, but fear not – we've got you covered. In this review, we'll discuss the game's features, gameplay improvements, and graphics, all from a Mac gamer's point of view. So, let's get started, shall we?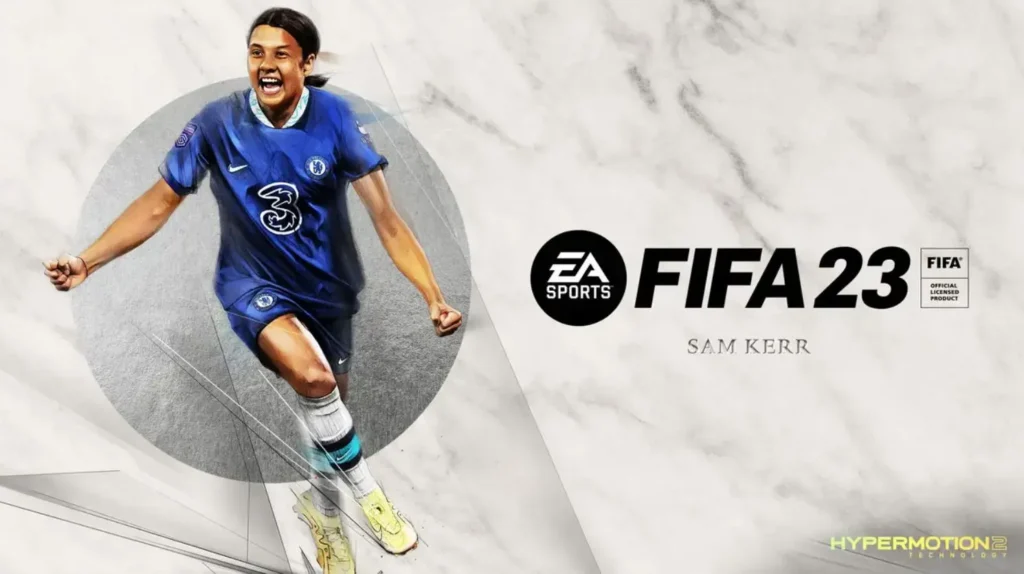 In the world of soccer simulations, the FIFA series has always stood tall, continuously pushing the boundaries of realism and gameplay refinement. FIFA 23 heralds the culmination of an era, poised as the final entry to bear the "FIFA" moniker. This year, the spotlight is firmly on the enhanced implementation of HyperMotion technology, promising a gaming experience that is several notches above its predecessors.
A Richer Game Dynamics with HyperMotion Technology
Diving into FIFA 23, you may find that the improvements engendered by HyperMotion technology are not immediately perceptible. However, with sustained gameplay, one begins to discern the nuanced enhancements it brings to the table. While not without its quirks, the system offers unprecedented fluidity and visual delight in those moments where it flawlessly mirrors real-life pitch scenarios. It indeed represents a positive trajectory for the series, albeit, it may need one or two more iterations to truly revolutionize the gaming landscape.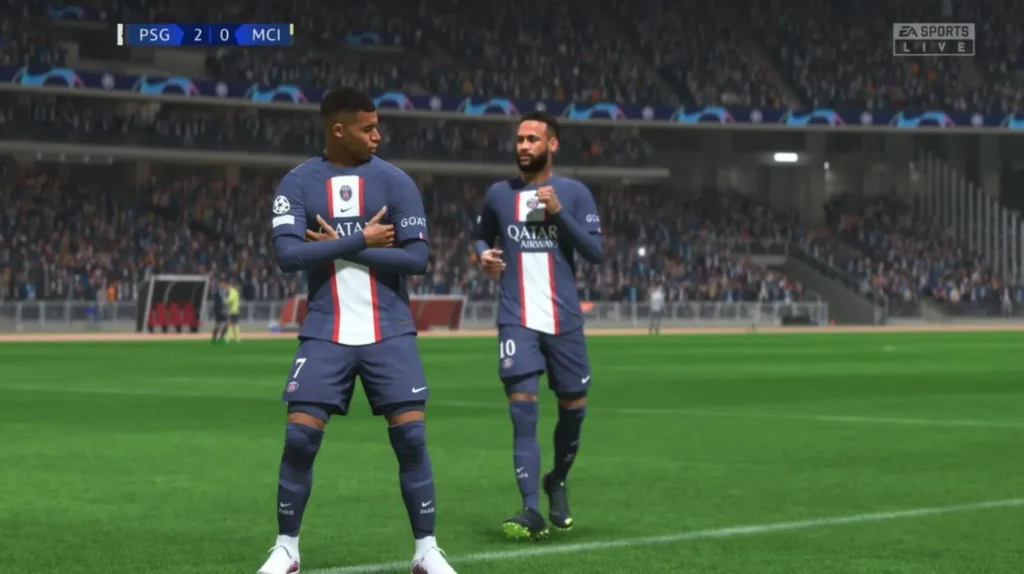 A Significant Stride Towards Inclusivity
EA takes a commendable step towards inclusivity by spotlighting women's soccer, featuring stars like Sam Kerr alongside Kylian Mbappe as cover athletes. This commitment extends to the meticulously mo-capped women's matches, promising a playing experience as authentic and dynamic as the men's games, thus enriching the overall package.
Gameplay Enhancements
Ball control exhibits marked improvement in FIFA 23. New tools facilitate a deeper understanding of gameplay dynamics, with diversified movements and a more intuitive defensive system. The option to play through highlight reels in career mode, although not a ground-breaking feature, provides a refreshing alternative for players looking to spice up their career experiences.
VOLTA Returns, Better Than Ever
VOLTA mode sees a magnificent comeback, with greater depth and an enticing arcade-style presentation. It promises a quick and rewarding play experience, merging seamlessly with Pro Clubs in a shared journey narrative that keeps players engaged without feeling repetitive. VOLTA, with its street pitch actions and park-style vibe, stands as a haven for those seeking a departure from traditional FIFA gameplay.
FUT: A Deep Dive Into Soccer History
FUT broadens its horizons considerably, offering gamers a chance to relive historic moments from the careers of icons like Jurgen Klopp and Mbappe, thus weaving a rich tapestry of soccer history while chasing top cards and rewards.
Where it Falls Short
Despite its myriad advancements, FIFA 23 is not without its shortcomings. The visuals, though adequate, don't showcase a substantial leap from the previous entries, leaving a bit to be desired considering the franchise's stellar pedigree. Moreover, the amalgamation of career and franchise modes feels somewhat jaded, unable to deliver a fully realized league management experience, a staple in other sports video games.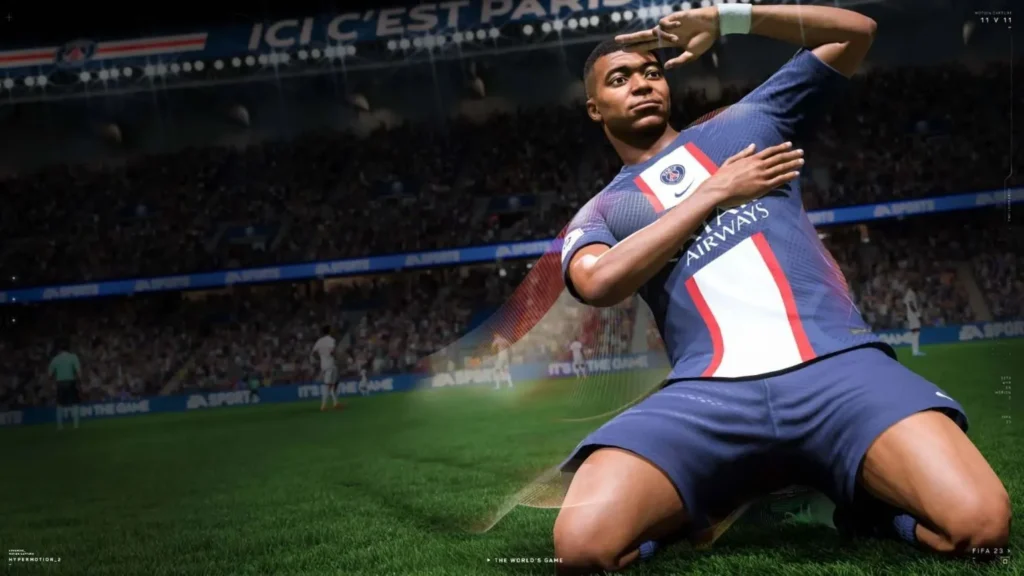 In Conclusion
FIFA 23 endeavors to strike a harmonious balance between innovation and tradition. While it succeeds in offering a refined ball control system and an engrossing VOLTA mode, it slightly falters in delivering a groundbreaking career/franchise mode experience and awe-inspiring visuals. The HyperMotion technology, although promising, still has some way to go to fully realize its game-changing potential.
While it doesn't reinvent the wheel, FIFA 23 presents a step forward, notably enhancing the in-game experience for FUT and VOLTA enthusiasts. The game might not leave you astonished, but it promises a satisfying and enjoyable soccer simulation experience, laying a solid foundation for the future of the franchise. It remains a celebration of the beautiful game, integrating elements of history, inclusivity, and evolving technology to offer a well-rounded package for soccer aficionados worldwide.
FIFA 23 on Mac
Now, the burning question: How does all of this translate to playing FIFA 23 on a Mac? As we mentioned earlier, Mac users often feel left out when it comes to gaming. However, with some ingenuity, you can still enjoy FIFA 23 on your Mac through cloud gaming services like NVIDIA GeForce Now, Google Stadia, or PlayStation Now.
While you won't get the same level of performance as playing on a dedicated gaming PC, cloud gaming services allow you to enjoy FIFA 23 with minimal fuss. Just be prepared for the occasional hiccup if your internet connection isn't up to par.