The three FM24 Mac Methods
Football Manager 2024 (FM24), just like its predecessor, captured the hearts of Mac enthusiasts with a native macOS version that promised a smooth gameplay experience. To check if this is true, we tested the game directly on our MacBook Air M1, as well as on Boosteroid and Xcloud, two services that brings the flexibility of streaming the game from the cloud. Our goal was to compare these three methods in terms of performance, user experience, and system requirements to determine which one provides the most enjoyable and hassle-free FM24 Mac gaming experience.
Boosteroid is an independent cloud gaming platform that integrates all major vendors to its service and excels in adding support for the latest titles before other platforms. Read our review on Boosteroid. Look at our Boosteroid list of games.
Editor's choice: we recommend Boosteroid as a starting point for most Mac users because of its plug-and-play nature and overall performance. It is especially useful for its constant 60 FPS even on modern titles while not causing your Mac to overheat or requiring tens of gigabytes of storage.
Features: Constant 1080p/60 FPS; Stable connection; Low bandwidth requirements (15 MBPS); Huge gaming library with all the latest AAA titles
Download and Install Football Manager 2024 on Mac with Steam
First, visit the Steam website and click on the "Install Steam" button in the top-right corner.
Then, you need to select "Install Steam for Mac", download the Steam.dmg file and launch it.
Drag Steam to your Applications folder, then open the Steam client, and log it. You may need to create an account if you don't have one.
Once you log in the Steam application, search for "Football Manager 2024" and open its page, then purchase the game and go to your Steam Library to find it.
Click "Install" and select your installation preferences.
After Football Manager 2024 is installed, click "Play" to launch the game and enjoy.
Note: you can also get the game on a discount from CD Keys.
Note: If you want to play the game with the Xbox Game Pass method, you don't need to get it separately. It will be unlocked with your access to Xbox Game Pass.
Xbox Game Pass is a library solution owned by Microsoft. Its main attractive points are the ability to play hundreds of titles at the price of a monthly subscription and the access to a cloud gaming service that supports the majority of those games.
Features:
Access to hundreds of games without the need to purchase them individually.
Ability to play the Game Pass titles on any device through the Xbox Cloud Gaming service.
Our Football Manager 2024 MacBook Air experience
The native FM24 Mac version is quite flexible in terms of system requirements, as it support both Apple M1 and Intel Core M processors. The memory requirement of 4GB RAM is pretty reasonable, and it's good to see support for a range of graphics options, including Apple M1, Intel HD Graphics 5000, and NVIDIA GeForce GT 750M.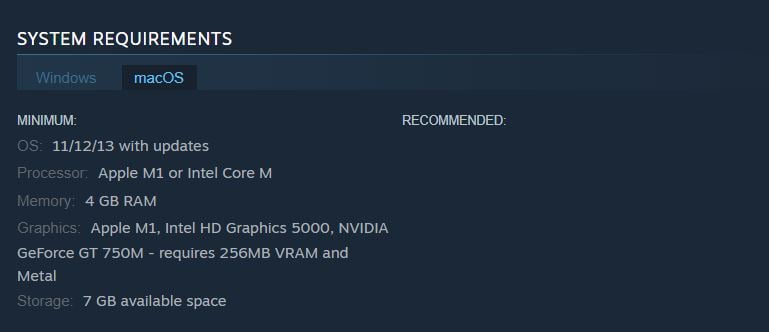 That being said, we installed Football Manager 2024 directly from Steam onto our MacBook Air. With the Apple M1 chip's impressive capabilities, we expected a smooth performance, and we weren't disappointed. The game ran natively on macOS, meaning it was optimized for the M1 architecture, which certainly showed in its performance.
Performance Benchmarks:
Resolution: Running at 2560×1600, the game looked sharp, with crisp graphics that made the interface and 3D match engine pop.
FPS (Frames Per Second): We consistently hit 60 FPS during menu navigation and 2D games, while 3D matches averaged around 45-50 FPS with medium graphics settings.
Settings: On medium settings, the game ran smoothly with quick load times and no noticeable lag or stutter during gameplay.
Our impressions with Football Manager 2024 on Mac via Boosteroid
Getting into Football Manager 2024 with Boosteroid was a breeze – we just logged in, found the game, and hit the "Install and Play" button. The connection to Boosteroid's servers held up well during our test and delivered consistent resolution and frame rates. A delightful three-hour gaming session later, we were thoroughly impressed by the smooth gaming and minimal stuttering. After having this Boosteroid experience, it's safe to say that this is a solid choice for playing Football Manager 2024 on Mac. If you're a fan of cloud gaming perks, we give it a thumbs up and recommend it to fellow gamers ready to embrace the advantages it brings to the gaming table.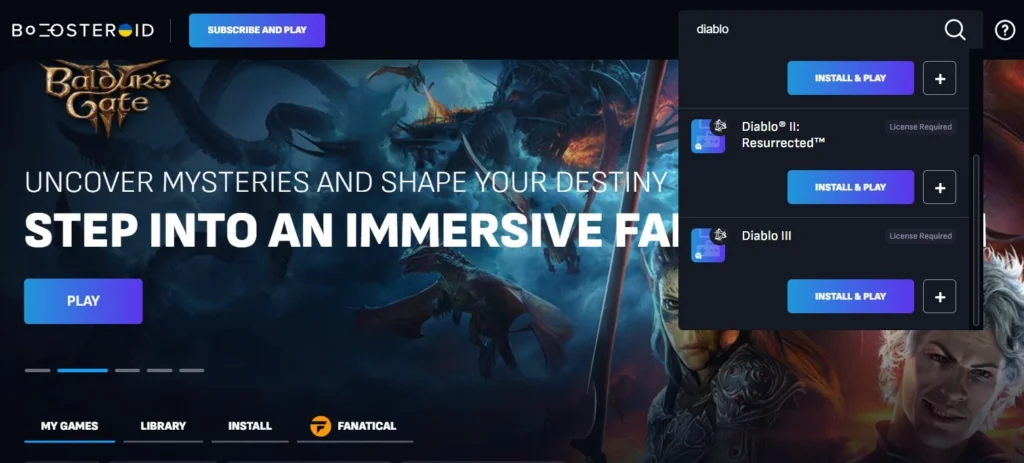 Our experience with Playing Football Manager 2024 on Mac via Xbox Game Pass
Switching over to Xbox Game Pass's cloud service, we were curious about how streaming Football Manager 2024 on Mac would compare. The convenience of the cloud service meant no installation was necessary, which was a plus. However, cloud gaming's performance was heavily dependent on internet connectivity.
Performance Benchmarks:
Resolution: The streamed game supported up to 1080p, and while it was a downgrade from the native resolution, it was still quite clear on our MacBook Air's screen.
FPS: The frame rate was capped at 60 FPS, but occasional dips were noted, likely due to fluctuations in network quality.
Settings: The cloud service automatically adjusted the settings to optimize performance, but we observed that the detail levels were roughly equivalent to the medium settings of the native version.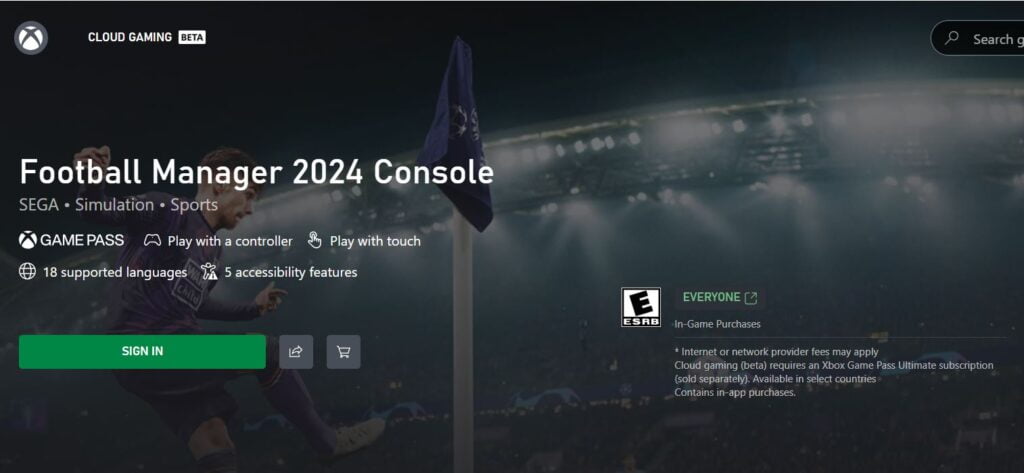 Conclusion
From our personal Football Manager MacBook experience, the native macOS version felt more "connected", as the direct input translated into a snappier in-game response. We were particularly impressed by how well the M1 chip handled heat management, as the MacBook Air stayed relatively cool even during lengthy sessions.
On the other hand, both, Boosteroid and Xbox Game Pass brought flexibility to the table. The ability to jump into the game on any supported device was fantastic, but the reliance on a stable and robust internet connection cannot be overstated. Latency was occasionally an issue, with some input lag and sporadic frame rate drops, especially during peak internet usage hours.
So, if you're a Mac user planning to play primarily at home or in locations with reliable high-speed internet, the native macOS version on Steam is the way to go for the best performance and visual fidelity. However, if the ability to play on multiple devices outweigh the need for the highest performance, the cloud gaming is a solid alternative.