Need for Speed is one of the most iconic racing game franchises, offering players high-speed action, thrilling races, and customizable cars. However, Mac users may be wondering if they can enjoy the adrenaline-fueled racing experience on their Apple devices. In this article, we'll guide you through the process of playing various Need for Speed games on Mac and provide helpful tips to enhance your gaming experience. Buckle up and get ready to race!
Need for Speed for Mac
While not all Need for Speed titles are natively available on Mac, there are ways to enjoy some of the most popular games in the series on your Apple device. This article will focus on four popular Need for Speed games and how you can play them on Mac: Most Wanted, Underground, Underground 2, and Unbound.
Need For Speed Most Wanted for Mac
Need for Speed Most Wanted (2012) is a thrilling open-world racing game that challenges players to become the most wanted street racer in the city of Fairhaven. As the successor to the original NFS "Most Wanted" game released in 2005, it offers even more high-octane racing action and adrenaline-pumping chases.
In the game, players take on the persona of a street racer trying to make their way up the ranks by competing in races and evading the police. One of the most exciting aspects of the game is the broad range of high-performance cars that can be customized and upgraded, providing players with endless possibilities for enhancing their vehicle's speed, acceleration, and handling.
The game's innovative "EasyDrive" system adds a new level of convenience and strategy to the racing experience. While driving, players can quickly access various features and options, such as changing cars or setting up roadblocks, without having to pause the game.
Another key feature of the game is the open-world environment, which allows players to explore the vast city of Fairhaven, discover new areas, and compete in races scattered throughout the city. Whether racing down the open highway or drifting through tight city streets, the game offers an exhilarating and immersive experience that will keep players engaged for hours on end.
Unfortunately, there is no native way to play Need For Speed Most Wanted on Mac, therefore, you need to select one of the alternative methods listed below. You will first have to purchase the game, however:

Note: If you want to play the game with the Xbox Game Pass method, you don't need to get it separately. It will be unlocked with your access to Xbox Game Pass.
Need For Speed Underground for Mac
Need for Speed Underground, released in 2003, revolutionized the racing game genre with its extensive car customization options and immersive street racing environment. Unfortunately,EA Games released the game for multiple gaming platforms, but Need for Speed Underground for Mac was not made available.
The game takes place in a fictional city, and players engage in underground street racing by competing in different races and events to gain money, unlock new cars, and customize their existing cars with upgrades and visual modifications. Players can enjoy a vast selection of real-world cars, including compact cars, sports cars, and tuner cars, which can be upgraded with performance enhancements and cosmetic modifications such as spoilers, body kits, and vinyl graphics.
Need for Speed Underground features a unique reputation system that rewards players for their accomplishments. As players win races, they gain reputation points and unlock new customization options and events to participate in. The game also includes a variety of different race modes, including circuit races, drag races, and drift races, each with their own unique challenges and objectives. The game's soundtrack is a mix of hip-hop, rock, and electronic music, adding to the immersive experience. Overall, Need for Speed Underground is a classic racing game that offers a unique blend of customization, high-speed action, and thrilling gameplay.
Regrettably, playing Need for Speed Underground on Mac is not possible through direct means. Moreover, due to its age, it may not be available in major gaming stores. Nevertheless, if you have a setup for playing the game on Windows, there are ways to run it on Mac. You can try out the following methods and access a comprehensive guide that offers step-by-step instructions:
Need For Speed Underground 2 for Mac
The sequel to Underground, Need for Speed Underground 2, was released in 2004 and expanded upon its predecessor's success by introducing a vast open-world environment for players to explore.
The game is set in the fictional city of Bayview and follows the illegal street racing scene. Players can select from a wide range of cars and customize them with aftermarket parts and paint jobs to their liking. One of the unique features of the game is the free-roaming city environment that allows players to explore and find hidden races and shops.
The gameplay in Need for Speed Underground 2 comprises various types of races, including circuit races, drag races, and drift races. To progress in the game, players must win races to earn money and reputation points. These can be used to unlock new cars and upgrades to enhance the performance of the player's vehicle. The game also includes a storyline in which players must defeat rival racers and gain the respect of the city's underground racing scene.
Unfortunately, Need For Speed Underground 2 does not have a native macOS version, and you will not find it in most popular and reliable gaming stores. This means that you cannot play it on Mac directly. However, if you already have a copy of the Windows version of the game, you can still enjoy it on your Mac using virtualization tools such as Parallels Desktop or Bootcamp. These tools allow you to run Windows on your Mac, enabling you to play the game seamlessly.
Need for Speed Unbound for Mac
Need for Speed Unbound (also known as NFS Unbound) is a car racing video game that immerses players in the thrill of driving fast cars and overcoming various road challenges in a new setting. It is the twenty-fifth installment in the NFS series and has several notable improvements over its predecessors.
The focus of the gameplay is street racing, similar to previous games in the series. However, in Need for Speed Unbound, players race around Lakeshore City, a fictional city modeled after Chicago. During the game, players can compete to win The Grand, the city's most prestigious street racing event, by engaging in weekly qualifiers, earning cash, outdriving competitors, and outsmarting the police.
The game offers a wide variety of vehicles to choose from, which are more refined than in earlier games. There are also extensive options for tweaking the look and sound of the player's car, as well as a wide range of competition formats.
Can you play Need For Speed Unbound on Mac?
Unfortunately, there is no official version of Need for Speed Unbound available for Mac, but there are ways to play the game using a few hacks. The first step is to acquire the game from sources like Steam, CD Keys, or Epic games.
Next, you need to choose a method to play. If you don't want to download and install the game on your Mac, you can use the Boosteroid cloud gaming platform and stream Need For Speed Unbound in your browser. Alternatively, you can use Boot Camp to create a Windows environment on your Mac and run the game there. Just keep in mind that Boot Camp only works on Intel-based Macs while if you choose Boosteroid, you can stream the game even on Mac M1.
Need For Speed Review
The Need for Speed franchise has been around for over 25 years and has become one of the most popular racing game series in the world. In this article, we'll dive into the features, gameplay, and technical aspects of the game series in general, to help you decide whether it's worth your time.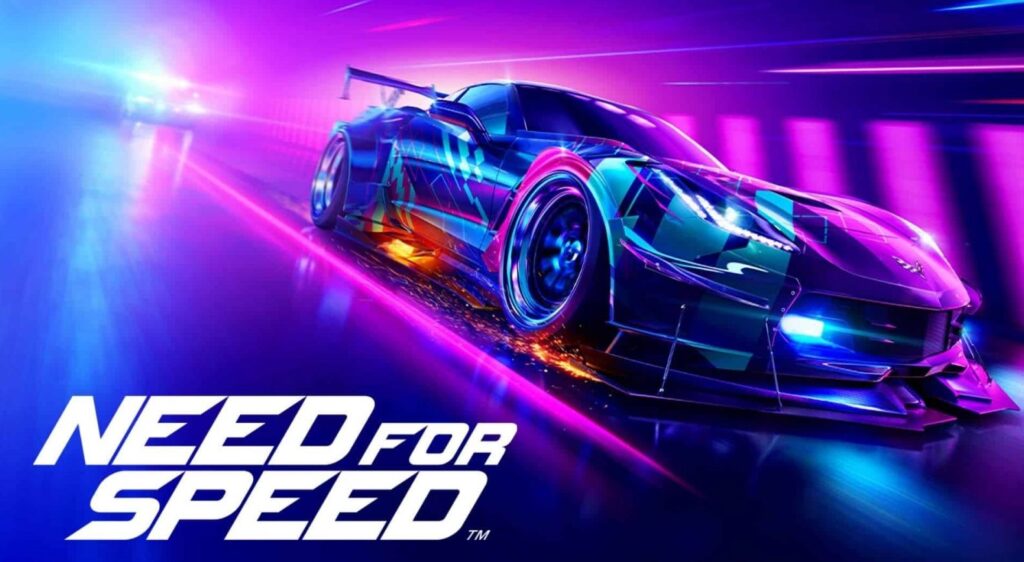 The Need For Speed series has grown over the years, with more than 20 games released to date across various platforms, including consoles, PC, and mobile devices. It is known for its fast-paced and adrenaline-fueled gameplay, featuring a wide variety of high-performance vehicles, ranging from sports cars and supercars to trucks and motorcycles.
Everything in Need for Speed is all about speed, style, and customization. The game features different styles of racing such as speed, style, crew, build, and outlaw. Each style offers different types of events and challenges, ranging from traditional races to drifting contests to police chases. As the series evolved, it introduced new gameplay mechanics such as drifting, dragging, and car customization, allowing players to tailor their racing experience to their preferences.
Customization is a big part of Need for Speed, with a wide range of options for your car's performance and appearance. You can swap out engines, tires, and suspension parts to improve your car's speed and handling, and you can also add custom paint jobs, vinyls, and body kits to make it look unique. The game also features a robust photo mode, allowing you to capture and share your favorite moments and cars with others.
The series has also been recognized for its stunning graphics and immersive gameplay environments, which often take place in sprawling cities or exotic locations around the world. Players can participate in various racing modes, including drift races, drag races, and circuit races.
Thanks to these highlights, the Need for Speed series has become one of the most iconic and beloved racing game franchises of all time, and continues to attract a dedicated fanbase of gamers who love the thrill of high-speed racing and vehicle customization.
Need for Speed Unbound: A Fresh Take on the Series
Need for Speed Unbound brings the series back to its roots, focusing on the adrenaline-pumping thrill of illegal street racing while incorporating modern gameplay elements and stunning visuals. Players can choose from a wide array of real-world vehicles, including exotic cars, muscle cars, and tuners, each with its unique handling and performance characteristics.
Visually Stunning Car Customization – Unbound offers extensive car customization options, allowing players to modify their vehicles both mechanically and visually. The game's impressive graphics engine showcases every intricate detail, from custom paint jobs and decals to meticulously crafted body kits. Players can fine-tune their vehicles to create the ultimate racing machine, perfectly tailored to their driving style.
Immersive Open-World Environment – Need for Speed Unbound takes place in a sprawling, fictional metropolitan city, teeming with life and activity. Players can explore the open world at their leisure, discovering hidden secrets and challenging other racers to impromptu street battles. The game's dynamic weather system and day-night cycle add to the immersive atmosphere, ensuring that no two races are ever the same.
Intense Multiplayer Action – No racing game would be complete without a robust multiplayer experience, and Need for Speed Unbound is no exception. Players can compete against friends and rivals online in various game modes, from classic head-to-head races to team-based events. The game's Autolog feature allows players to track their progress, compare leaderboards, and share in-game moments with their friends.
Conclusion
Overall, Need for Speed is a solid racing game series that offers plenty of customization options and thrilling gameplay. The technical aspects of the game are well-done, with impressive graphics and smooth performance. So, if you're a fan of racing games or just looking for a fun way to kill some time, then, the titles in the Need for Speed series are definitely worth checking out.