Forza Horizon 5 on Mac
If you've been itching to experience the thrills of Forza Horizon 5 on Mac, your wish is about to come true. This guide is your ticket to making it happen! Forza Horizon 5, the open-world racing masterpiece from Playground Games and Xbox Game Studios, is known for its heart-pounding action and breathtaking visuals. While it's originally crafted for Windows PCs and Xbox consoles, we've got your back, Mac users. With our step-by-step instructions, you'll unlock the world of Forza Horizon 5 on Mac, allowing you to zoom through stunning landscapes and enjoy all the high-speed excitement this game has to offer. So, gear up and let's hit the virtual road!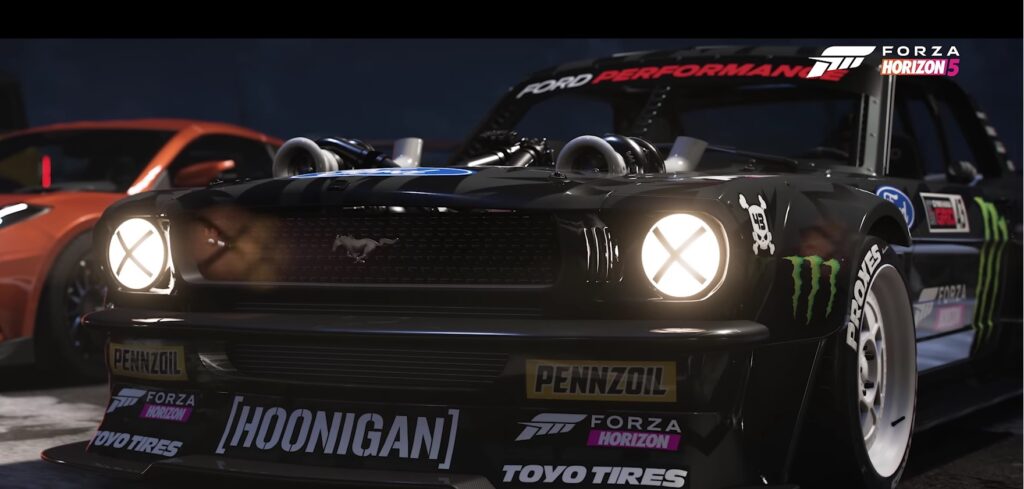 Forza Horizon 5 System Requirements
Before diving into the installation process, it's essential to ensure that you meet the Forza Horizon 5 System Requirements. Neglecting this step might lead to a less-than-optimal gaming experience, or even prevent the game from running altogether. Therefore, To enjoy the full-fledged Windows version of Forza Horizon 5, the developers have set some minimum Forza Horizon 5 System Requirements in place:
Operating System: You'll need at least Windows 10 version 15063.0 or higher.
Processor: Intel i5-4460 or AMD Ryzen 3 1200.
Memory: A minimum of 8 GB of RAM.
Graphics: You'll want an NVidia GTX 970 or AMD RX 470 to ensure smooth visuals.
DirectX: Make sure you have DirectX Version 12.
Network: A reliable broadband internet connection is a must.
Storage: Set aside a whopping 110 GB of available space for the game.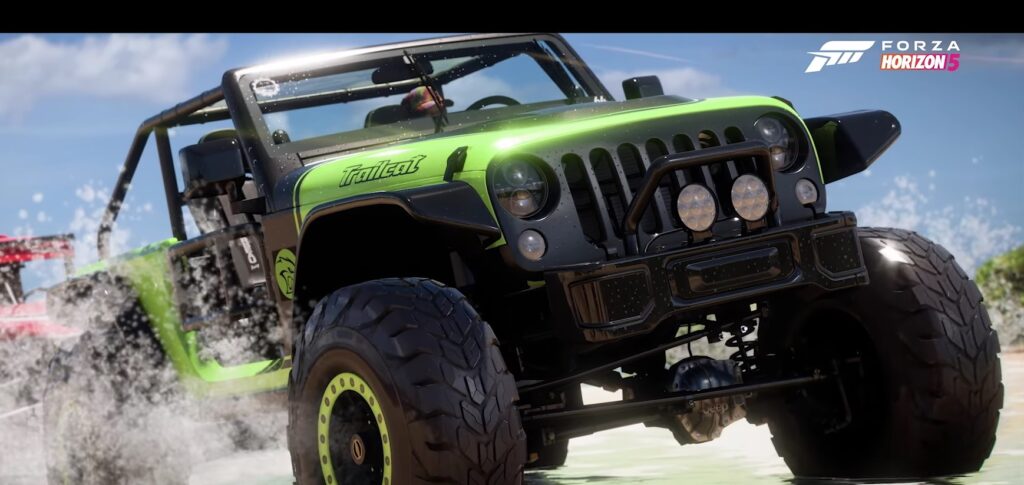 Forza Horizon 5 Size
Consider that meeting the bare minimum requirements for Forza Horizon 5 size of around 103GB on PC ensures the game runs, but if you want to experience it in all its graphical glory with buttery-smooth gameplay, you might need a beefier Mac. However, if your Mac doesn't quite stack up to the game's minimum requirements or there is not enough storage space on your disk to fit the Forza Horizon 5 size, don't lose hope! There's a workaround – you can access the game via the Xcloud Microsoft gaming service, which comes bundled with Xbox Game Pass. Here's the cool part: your Mac's specs are less of a concern because the game is streamed directly from Microsoft's powerful servers. But here's the scoop: Xbox Game Pass operates on a subscription basis, meaning you'll need to shell out a monthly fee for access to the game.
Forza Horizon 5 for Mac
Developed by Playground Games and published by Xbox Game Studios, Forza Horizon 5 is a thrilling open-world racing game that has captured the hearts of gamers worldwide. While primarily designed for Windows PCs and Xbox consoles, Mac users can now savor the high-speed action and breathtaking visuals this game offers with a little guidance that helps them run Forza Horizon 5 for Mac. If you keep on reading, you can use this article as your roadmap to bringing the exhilarating experience of Forza Horizon 5 for Mac. Just follow the instructions below and in no time you will be hitting the virtual streets, racing through stunning landscapes, and customizing your dream cars in a world-class racing adventure.
Forza Horizon 5 MacBook performance
For Mac users looking to dive into the exhilarating world of high-speed racing, ensuring your Forza Horizon 5 MacBook's performance matches the game's demands is key. This open-world racing masterpiece by Playground Games demands a powerful system to deliver its stunning graphics and seamless gameplay. While the game is primarily designed for Windows PCs and Xbox consoles, MacBooks with robust hardware, like those equipped with dedicated graphics cards, ample RAM, and high-resolution displays, can provide a solid gaming experience. Meeting or surpassing the game's minimum system requirements is crucial to enjoy smooth Forza Horizon 5 MacBook performance, high-quality visuals, and an immersive racing adventure.
Can you play Forza Horizon 5 on Mac?
Absolutely, you can play Forza Horizon 5 on Mac and that can be an exhilarating experience for racing enthusiasts. While it involves a few additional steps, it's a rewarding journey into the world of high-speed cars and breathtaking landscapes. Ensuring your Mac meets the game's requirements, adjusting the in-game settings for optimal performance, and following this guide will pave the way for a smooth and immersive racing adventure. So, get ready to hit the virtual streets in style, because with a Mac, you can enjoy the thrill of play Forza Horizon 5 on Mac without needing a Windows PC or an Xbox console. Happy racing!
How to Download Forza Horizon 5 for Mac?
To download Forza Horizon 5 for Mac, you'll need to use the help of a Windows emulator, as the game isn't directly compatible with macOS. This process involves setting up a virtual Windows operating system on your Mac, and there are reliable emulator options available for this purpose. Once you've successfully created a Windows environment on your Mac, you can then proceed to download Forza Horizon 5 for Mac within this newly established Windows setup. It may involve a few extra steps, but it allows you to experience the thrill of the game without the need for a Windows PC or Xbox console. So, let's dive into the process and get you racing in no time!
How to play Forza Horizon 5 on Mac?
If you're a passionate Mac user who's been yearning to hit the virtual roads of Forza Horizon 5 on Mac, your dreams are within reach. While the game was primarily crafted for Windows and Xbox platforms, don't fret; you can still join the high-speed racing action on your Mac with the help of some clever workarounds. In this comprehensive guide below, we'll walk you through the step-by-step process of playing Forza Horizon 5 on Mac. Buckle up, because you're about to embark on a thrilling journey through the world of virtual racing, right from your beloved Mac device.
You can get the game with Steam and then use BootCamp to play it:
Or, you can select the Xbox Game Pass method and gain access to Forza Horizon 5 and many other games available to play with a single subscription.
Note: If you want to play the game with the Xbox Game Pass method, you don't need to get it separately. It will be unlocked with your access to Xbox Game Pass.
Xbox Game Pass is a library solution owned by Microsoft. Its main attractive points are the ability to play hundreds of titles at the price of a monthly subscription and the access to a cloud gaming service that supports the majority of those games.
Features:
Access to hundreds of games without the need to purchase them individually.
Ability to play the Game Pass titles on any device through the Xbox Cloud Gaming service.
Boot Camp Assistant is a built-in Apple app that comes pre-installed on Intel-based Mac models. With its help, users can install the Windows 10 OS in a separate partition on their Macs. Booting from that partition allows the Mac to function exactly as a Windows PC and lets it run all compatible software.
Note: Not available for Apple Silicon models.
Features:
Provides native Windows 10 experience.
Allows running all Windows-compatible programs and games as long as the Mac's hardware can support them.
Forza Horizon 5 Review
Forza Horizon 5, a gem in the acclaimed racing series, offers Mac users a thrilling experience that shouldn't be missed. Set in the picturesque landscapes of Mexico, this game immerses you in the heart of the Horizon Festival, where you become a high-speed racer ready to conquer the open world. As you advance, the game rewards you with a vast collection of cars, the freedom to customize your vehicles to your heart's content, and a myriad of races and challenges to tackle. Whether you're zooming through a bustling city or navigating the winding paths of a challenging mountain route, Forza Horizon 5 keeps you on the edge of your seat with its exhilarating gameplay.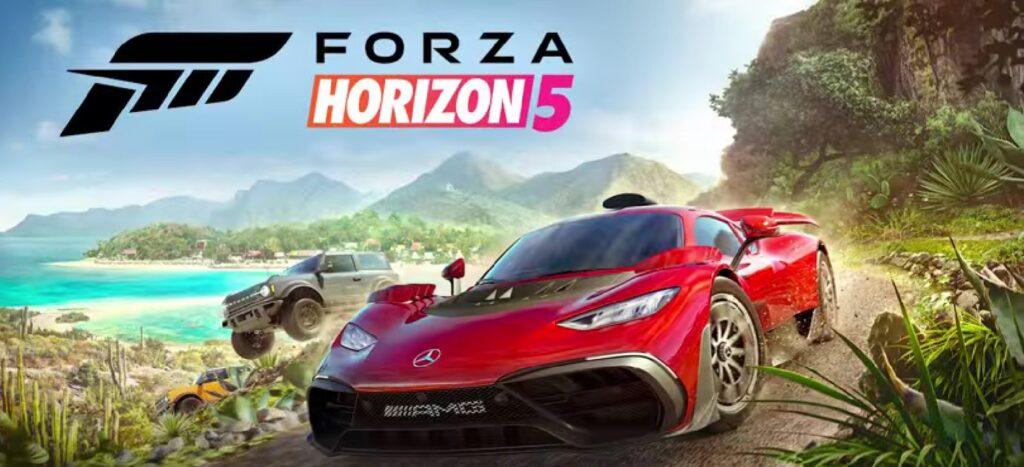 Features
In terms of features, Forza Horizon 5 packs a punch. It flaunts a massive open world that encompasses the entire Mexican landscape, allowing you to explore diverse locales from urban jungles to serene countryside panoramas. The dynamic weather system keeps things interesting, affecting everything from road conditions to how your car handles, ensuring that every race is a fresh experience. Extensive car customization options are at your disposal, from tweaking engine performance to applying unique paint jobs and decals. Online multiplayer adds another layer of excitement, enabling you to race against competitors worldwide, join or establish clubs, partake in ranked events, and showcase your custom creations.
Graphics
The game's graphics are nothing short of breathtaking, pulling you into a visually stunning world that faithfully captures the essence of Mexico. From expansive deserts to lush forests and even an active volcano, the game offers a smorgasbord of landscapes to explore. The lighting effects, complete with realistic reflections and shadows, elevate the game's realism, making you feel like you're truly driving through Mexico.
Forza Horizon 5 on Mac
Now, for Mac users eager to dive into the world of Forza Horizon 5, there are workarounds to make it happen. While the game isn't natively compatible with macOS, you can opt for the Xbox Game Pass method, which allows seamless streaming to your Mac without compatibility hiccups. Another route involves setting up Windows on your Mac using Boot Camp Assistant and then enjoying the game using the Windows version. Whichever path you choose, Forza Horizon 5's stunning visuals, adrenaline-pumping gameplay, and extensive customization await, making it an irresistible adventure for racing game enthusiasts. Don't miss the chance to experience the excitement this game offers; give Forza Horizon 5 a spin, and you'll find yourself hooked in no time!