Is Genshin Mac compatible?
Despite the game being highly popular among Apple users, there's still no Genshin Mac support for miHoYo's action RPG title, yet this obstacle can be overcome with several neat workarounds that will be explained in this article. Indeed, there are a number of neat ways to get this game running on an Apple machine, and they include the use of cloud gaming services, the emulation of the game's mobile version, and even installing Windows on your MacBook. In this post, we'll talk about all of these Genshin Mac workarounds and provide instructions about each of them.
Can you play Genshin Impact on Mac?
You can play Genshin Impact on Mac, but you will need to use a workaround method, such as cloud gaming with Boosteroid and GeForce Now, since the game is not natively supported for Mac machines. In this post, we've provided information for the best workarounds, as well as guides for how to use them.
Can you play Genshin Impact on Mac M1?
You can play Genshin Impact on Mac M1 either by streaming the game via a cloud gaming platform or by emulating its iOS version with the help of an app called PlayCover.
Is Genshin Impact macOS compatible?
There's presently no Genshin Impact macOS support, and we do not expect this to change anytime soon, yet, despite this, the alternative solutions that we'll talk about in this post will allow you to play Genshin Impact on any Mac, including older and weaker ones that do not meet the game's system demands.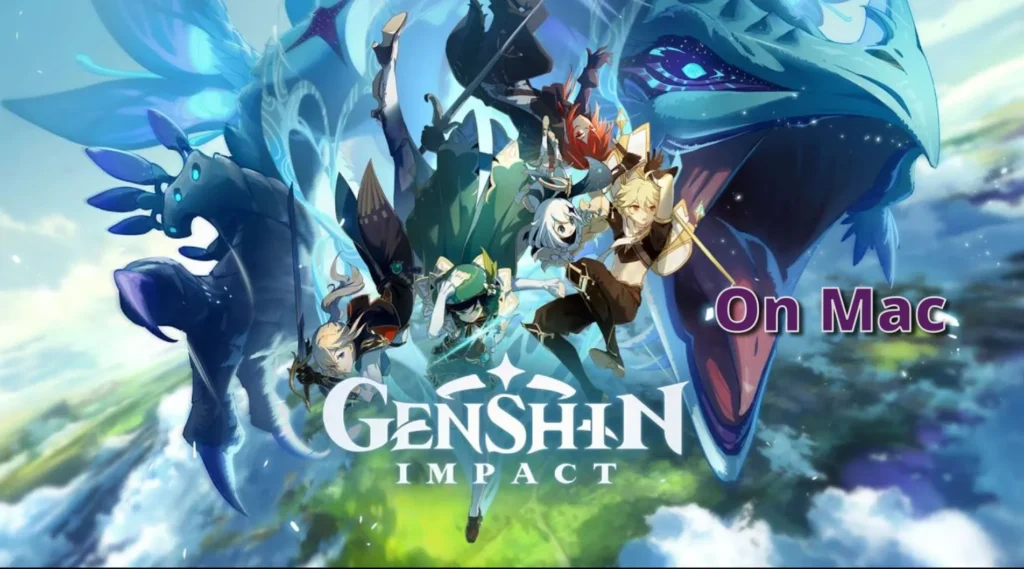 Is Genshin on Mac?
No, the game is macOS-supported, yet Apple users can still play Genshin on Mac through several methods. The one we prefer and have had the best experience with are to use cloud gaming platforms, such as Boosteroid or GeForce Now, and stream the game. This is the most hassle-free option and one that can provide good performance even on Macs that are older and have weaker hardware specs. The method where you emulate the game's mobile version is also a viable way for playing Genshin on Mac, but the minus there is the possibility of having your account banned. And then there's the well-known Boot Camp alternative – it works well, but only on Intel Macs and has a quite lengthy setup process.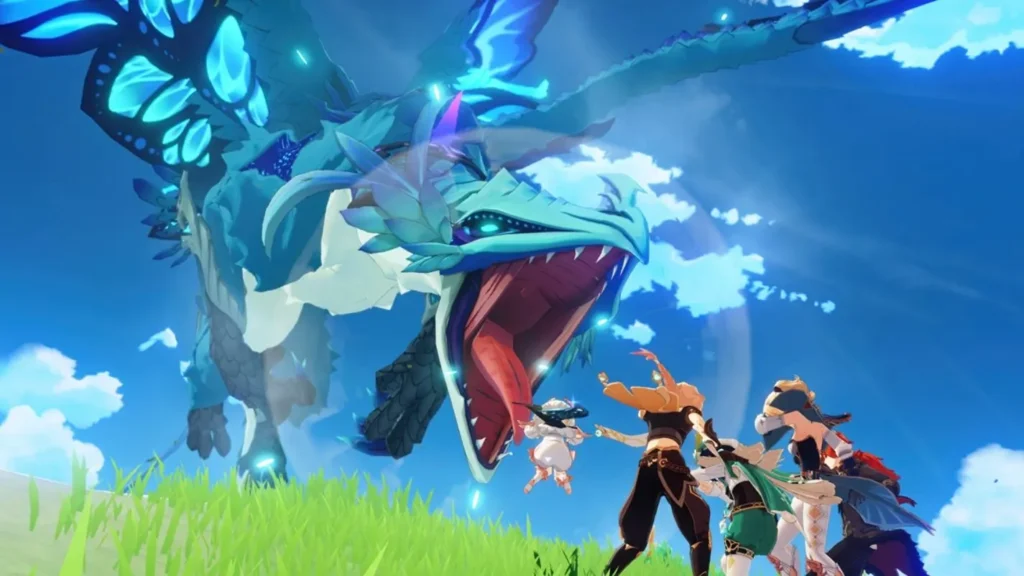 Can you play Genshin Impact on Mac?
There are a couple of ways you can play Genshin Impact on Mac, each with its pros and cons. As mentioned, the method we believe is the most advantageous for Mac users is to simply stream the game via cloud gaming. It's easy to do, offers equally good performance across different Mac models, and will work on both Intel and M1/M2 machines. The emulation method to play Genshin Impact on Mac is performed with the help of an app called PlayCover, which only works on Apple Silicon machines. On the other hand, Boot Camp is a method exclusive to Intel Macs, so you cannot use it on the newer M1 and M2 Macs.
Genshin Impact download: Mac workarounds
The two Genshin Impact download Mac options we'll explore on this page are to use PlayCover and Boot Camp. PlayCover allows you to download the game's iOS version on an Apple Silicon Mac, whereas the Boot Camp workaround will install Windows, and allow you to download and run the Windows version on an Intel-based Mac model. We also tried to use Parallels – a Windows virtualization program that works on both Intel and M1/M2 Macs – as an alternative Genshin Impact download Mac workaround, but when we installed the game and tried to run it in the Parallels virtual machine, it gave us an error that we were unable to bypass.
Genshin Impact MacBook performance
The expected Genshin Impact MacBook performance will mainly rely on the workaround method you pick. With Boosteroid and GeForce Now, if your Internet has 25 Mbps speed and latency of around 40 ms, you'll be easily getting 60 FPS with 1080p resolution, and the game will still be playable even if your Internet is a bit worse. With the PlayCover method, the performance should also be with similar quality, since all Apple Silicon Macs are powerful enough to run the mobile version of Genshin without any hiccups. As for the Boot Camp method, your Genshin Impact MacBook performance there will really depend on the specs of your Mac and how well they measure against the game's system requirements.
Will there be Genshin Impact for Mac?
We doubt that there will be Genshin Impact for Mac anytime soon, despite the game's high popularity among Mac users. Luckily, the methods outlined above, and explained in detail within the guides below, are perfectly viable options for enjoying the game on an Apple computer. Of course, if we hear anything about the possible release of a version of Genshin Impact for Mac, we'll make sure to post it on here, but in the meanwhile, you can still have great time with the game on your MacBook or desktop Mac with Boosteroid, GeForce Now, PlayCover, or Boot Camp. Simply pick the one you think is best for you and check out the instructions for it that are available below.
How to play Genshin Impact on Mac
To play Genshin Impact on Mac, once you choose a method that best suits your needs, proceed to the respective tutorial for it that we've posted in the table below. As we pointed out earlier, the two cloud gaming workarounds are very easy to use, so it will take you no more than 10 minutes to get everything up and running with them. PlayCover takes a bit more time to set up, and for Boot Camp you will likely need a couple of hours before you can start playing. Also remember that to play Genshin Impact on Mac, you'll need to create a free account on the game's site.
Boosteroid is an independent cloud gaming platform that integrates all major vendors to its service and excels in adding support for the latest titles before other platforms. Read our review on Boosteroid. Look at our Boosteroid list of games.
Editor's choice: we recommend Boosteroid as a starting point for most Mac users because of its plug-and-play nature and overall performance. It is especially useful for its constant 60 FPS even on modern titles while not causing your Mac to overheat or requiring tens of gigabytes of storage.
Features:
Constant 1080p/60 FPS
Stable connection; Low bandwidth requirements (15 MBPS)
Huge gaming library with all the latest AAA titles
GeForce Now is the most well-known cloud gaming service at the moment, and it also has the biggest gaming library out there. Additionally, this is the only cloud gaming service that currently features a free option.
Features:
A free (albeit limited) subscription plan.
Ability to play with 4K and 120 FPS and use RTX technology with its Ultimate plan.
Supports upwards of 1500 games.
Boot Camp Assistant is a built-in Apple app that comes pre-installed on Intel-based Mac models. With its help, users can install the Windows 10 OS in a separate partition on their Macs. Booting from that partition allows the Mac to function exactly as a Windows PC and lets it run all compatible software.
Note: Not available for Apple Silicon models.
Features:
Provides native Windows 10 experience.
Allows running all Windows-compatible programs and games as long as the Mac's hardware can support them.
PlayCover is an emulation tool that makes it possible to run iOS software on M1 and M2 Macs, and this includes mobile games. To play mobile games through PlayCover, you can use a controller that you connect to your Mac, but the great thing about this app is that it lets you customize your key bindings so that you can use your keyboard and mouse to play the game if you don't have/don't want to use a controller.
Note: not availalbe for Intel-based Macs
Features:
Emulates iOS games to be playable on Mac
Advanced customization options including custom key-bindings
Genshin Impact Mac Review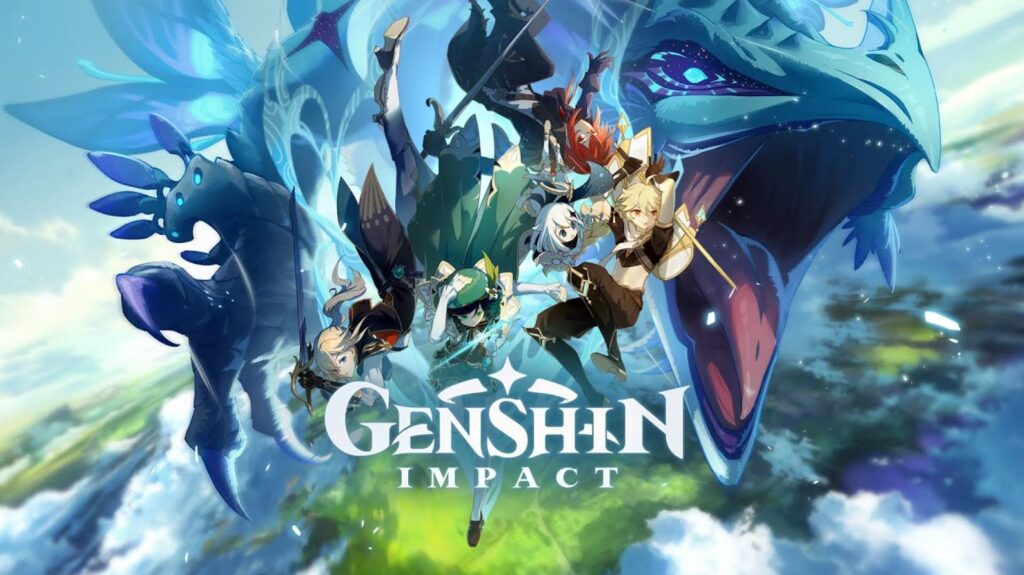 Hey there fellow adventurers! So, let's chat about the game that's been taking the world by storm — yeah, you guessed it — "Genshin Impact." Trust me when I say, miHoYo didn't just step into the gacha game scene; they absolutely burst through the doors, introducing us to a realm brimming with secrets, rich narratives, and combat that will have your strategist heart singing.
Graphical Wonderland
First off, let's talk graphics because wow, this game is a stunner! You've got lush landscapes that are a pure feast for the eyes, offering the kind of places you wouldn't mind getting lost in. Each region is crafted meticulously, offering its own vibe and beauty, making exploration a continuously rewarding endeavor.
A Tale Well Told
Now, the narrative is no slouch either. As you step into the shoes of the Traveler searching for their lost sibling, you meet a diverse cast of characters. Each has a background that is just waiting to be explored, offering a richness to the world that is genuinely fascinating. It's kind of like diving into a well-written book, where every chapter brings something new and exciting to the table.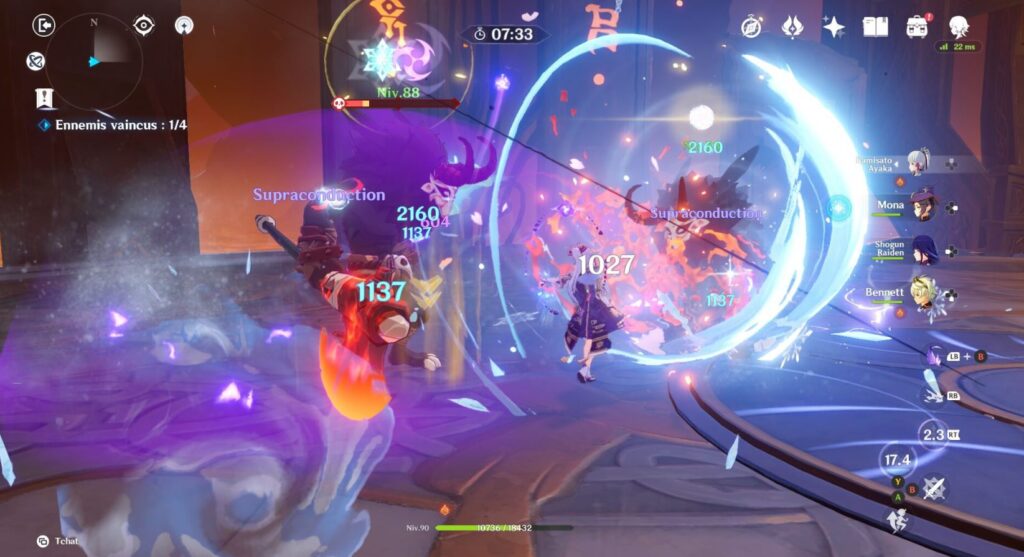 Let's Talk Fighting Mechanics
The fighting system in "Genshin Impact" isn't just a hack and slash affair. Oh no, this game brings in an elemental system that adds a strategic layer to battles, encouraging you to mix and match abilities to cause some serious damage. It's a fresh take that keeps encounters feeling lively and dynamic.
A Symphony in a Game
I have to give a shoutout to the soundtrack because it is a beauty in itself. Each region greets you with its own unique score, harmonizing perfectly with the visual spectacle on display. And let's not overlook the ambient sounds and the voice acting that literally breathe life into the characters and the world they inhabit.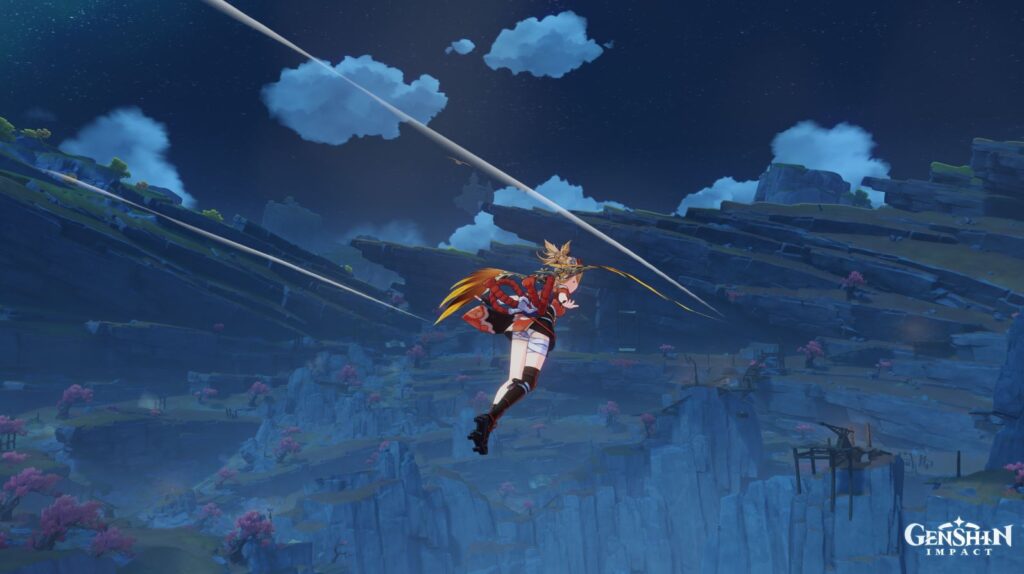 Explorer's Dream
The heart of "Genshin Impact" lies in exploration. This game nudges you to be curious, to explore the hidden corners of its expansive world. You're continually finding hidden treasures, uncovering secret quests, and stumbling upon rare creatures — it's a playground for the curious mind!
The Gacha Talk
Alright, we got to talk about the gacha system. While it does tend to encourage splashing some cash for those flashy new characters and weapons, the balance ensures that even the free-to-play folks can have a grand time without emptying their wallets. It's a system that keeps you coming back, offering fresh experiences with every new addition.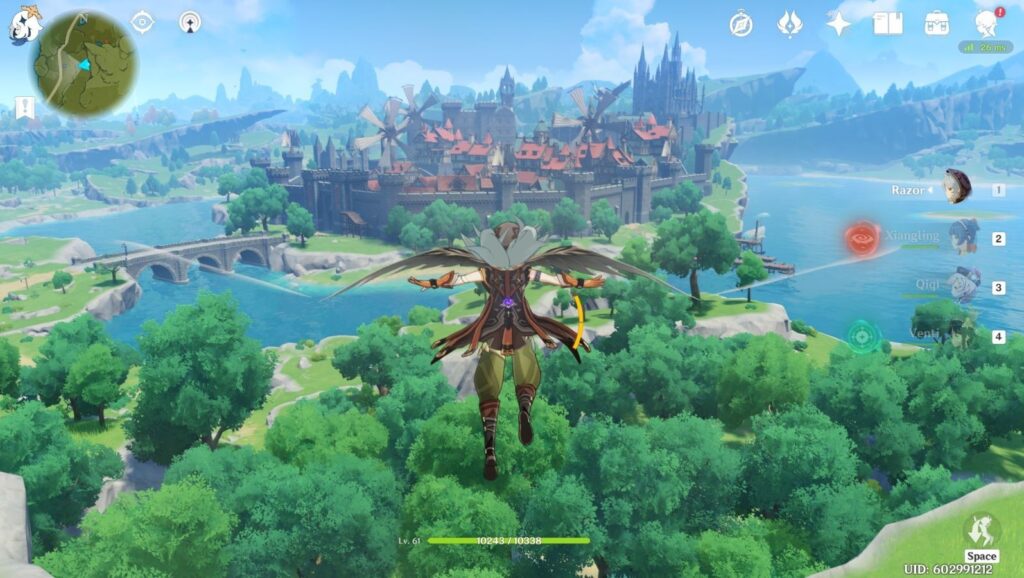 Final Thoughts
So, wrapping up — "Genshin Impact" has pretty much reset the bar for gacha games, offering a depth that is both refreshing and somewhat revolutionary. Sure, the gacha system can feel a tad limiting at times, especially if you're the kind who likes to collect 'em all, but when you look at the bigger picture, this game offers a world rich with stories, filled with adventures, and teeming with life. It's more than a game; it's an experience, one that invites both the casual and the die-hard gamers to a journey worth embarking on. If you haven't yet, give it a shot; Teyvat is waiting for you!